Photo credit: Rick Bowmer/AP 
Kai Owens is a skiing prodigy.
At just 17 years old, she's one of the world's best female mogul skiers, and this week, she'll compete in the Beijing Olympics, her razor-sharp vision set on winning gold for Team USA.
But this trip to China is even more special for Kai Owens.
Owens was born in China in 2005. Abandoned in a public town square, she was taken to a nearby orphanage where she was eventually adopted at about 16 months. Her new parents were from Colorado and loved skiing.
Owens learned to love skiing, and now, for the first time since being adopted, she's returning to the country where she was born.
Recently she told The Associated Press—
"It becomes full circle when I step off that plane in China. When my skis touch the snow in China, it's going to be a really special moment for me because I get to ski in the Olympic Games in my birth country. It's crazy how life works."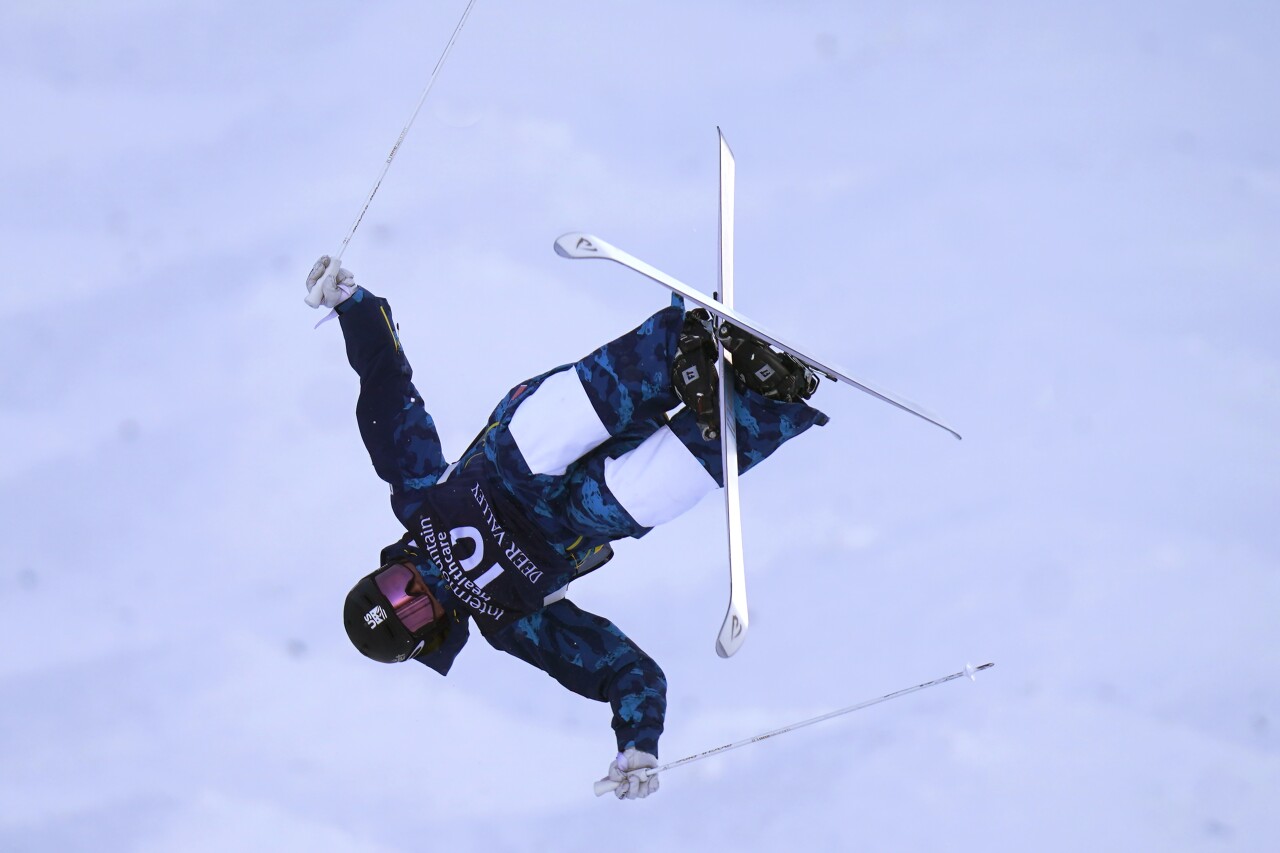 Earlier this week, she landed in Beijing with her teammates. In her words, she had an "amazing first day." And this is just the beginning.
We can't wait to cheer her on. In the meantime—
Here are 5 things to know about adoptee Kai Owens—
.
1. She was adopted through Chinese Children Adoption International.
Chinese Children Adoption International (CCAI) is a licensed, non-profit, Hague-accredited agency serving families in the U.S. and around the world. Since 1992, they have placed more than 13,000 children in homes via adoption.
Several families adopting through CCAI have received Lifesong Adoption Funding.
.
2. She always receives a gift on the anniversary of her adoption.
While in China adopting Kai, her parents purchased 18 presents from local vendors to give to Kai each year on October 10th, the day she became their daughter.
.


3. She loves her life.

Back in December, she said to The Associated Press,

"It's tough as a kid, thinking about being abandoned and left. But I found a great home, a great passion for something that I love, and I have a great family. I'm certainly grateful and lucky."
4. She's currently sponsored by Toyota.
Remember last year's inspirational Toyota Super Bowl Ad that supported adoption? (Thank you, Toyota, for supporting adoptees!)
5. She's a rising star.
At age 14, she became the youngest American to win a moguls competition in North America, and in 2021, she was Rookie of the Year.
.
Ironically—or maybe not ironic at all—the name "Kai" is translated "victorious."
No matter what happens in the next few days of the Olympics, we already consider her a winner.
Further reading: Did you know these '21 Olympians were adopted?
---
CONSIDERING ADOPTION?
We've helped over 9,000 children come home through matching grants, interest-free loans, and fundraising tools. And we would love to help you.