With many countries closed due to the pandemic, thousands of adoptions are on hold.
Specifically adoptions from China.
While it's extremely difficult for both the families and the children waiting for adoption, we have faith in God's perfect love and sovereign plans. (Romans 8:28)
This recent testimony from Cady, a Lifesong grant recipient, is a welcome reminder that our God is bigger than our perceived obstacles.
In Cady's words—
About two years ago, we received a Lifesong grant for the adoption of a child with Down syndrome from China.
After waiting two and a half years for this adoption to be completed and for China to open up, we started wondering if China was ever going to allow international adoption travel again. Maybe God was closing the door to China. Maybe He was calling us to adopt a child domestically with Down syndrome who needed a home.
In July, I sent an email to the National Down Syndrome Adoption Network, just to see if we should open up a profile for placement of a child with Down syndrome. She emailed me back immediately saying that there was a domestic child with Down syndrome who needed a home immediately. She strongly felt our family was the perfect fit for this child.
Strangely enough, the child was from a Chinese family, 3 years old, and was being placed for a domestic open adoption due to her disabilities. All of these characteristics are very rare in the domestic adoption community.
Long story short, God swung so many doors open for us to adopt this child that it really couldn't have been more obvious.
So in July, we traveled to Florida, and our daughter, Ella Fēi, was placed in our arms. Ella is 3 years old and is very much loved by all of us. She has had a rough go of it but is slowly adjusting to her new family. Her big brother, Lian, just dotes on her. (As do her other older siblings!)
Unfortunately, China is still closed with no end in sight. Since we completed the domestic adoption, we had to let go of the China adoption and realize it was a closed door.
All that to say, thank you, Lifesong, for the grant! We wouldn't have been able to complete this adoption without it. Amazingly enough, the amount that we had saved for travel to China was the exact amount that this domestic adoption cost. Almost to the penny.
So, here is our spicy girl, Ella. Enjoy!—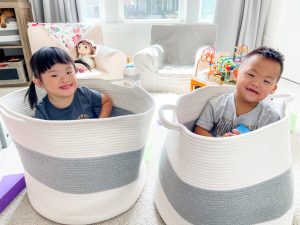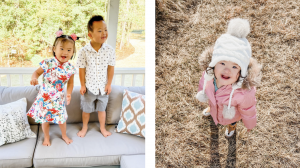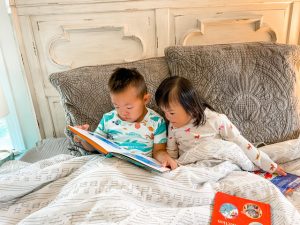 Would you pray for those who wait?
David and Heather Platt know what it means to wait for an adoption. They had planned to bring their son home in early 2020, but the COVID-19 virus meant they couldn't travel. Burdened for his son and for all who are waiting, David shared the following prayer so you and I know how to specifically pray.
Is God leading you to adopt?
We guide adopting families through the fundraising process, removing the financial barriers to adoption. Download Lifesong's free adoption financial assistance application to receive matching grants, interest-free loans, and access to our free crowdfunding platform!