On August 14, 2021, a magnitude 7.2 earthquake shook Haiti. This, following a year of political, social, and environmental insecurity … in the midst of an ongoing global pandemic.
And yet, in the words of our Haiti team, one truth has become increasingly clear:
The people of Haiti are resilient people.
It isn't that the people of Haiti don't know fear or grief. It's that they show up, push through the hard times, and never give up despite the fear and grief.
They walk great distances to go to church, school, and work. They're eager to learn and listen to God's Word. Maybe because of their many losses, they know what's important.
So, despite the many political and global distractions, they keep moving forward.
While the pandemic in Haiti is serious, it isn't their greatest challenge.
As of right now, COVID isn't even front and center in our Haitian news reports. Here in Haiti, we have additional concerns to focus on—the assassination of our President earlier this year, ongoing kidnappings, killings, fuel shortages, and water prices. 
While the rest of the world is talking about COVID, the people of Haiti are also talking about the current outbreaks of Malaria, Tuberculosis, and Cholera.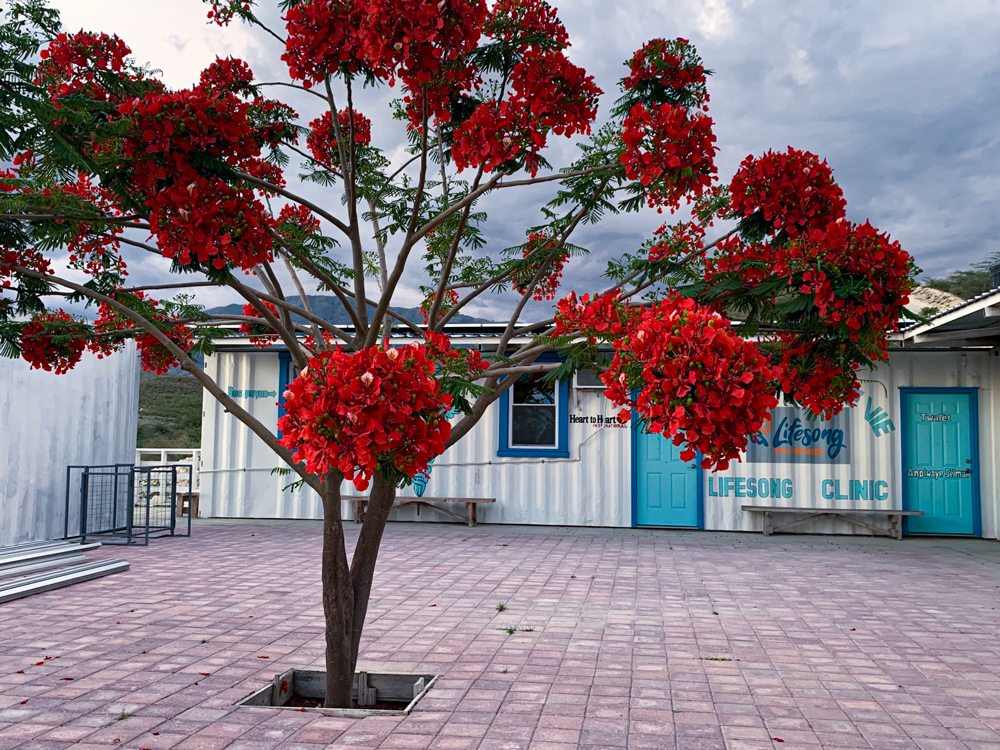 So considering all of this, we praise God for the ongoing safety and provision of everyone who works with our on-campus medical clinic. God's timing is incredible, considering He allowed us to open Lifesong Clinic last year, just in time to meet some extraordinary needs in our community.
Your gifts and prayers—especially over the past year—have helped the people in Bercy, Haiti, receive access to critical medical care they might otherwise be unable to receive.
Many people are walking many, many miles just to come to our clinic. And many clinics in Haiti have had to shut their doors during this time of ongoing uncertainty.
So we praise God that we can still provide the resources necessary to reach and help our surrounding communities.
And still, our staff and students are trusting God wholeheartedly.
Haitian people refuse to let challenges become obstacles. So they move forward with the plans they have in place, and they host weddings, funerals, church meetings, and school celebrations with joy.
They don't cancel events. They find reasons to celebrate what God is doing even in the midst of heartache.
Recently, 4 more students have chosen to place their faith and trust in Jesus Christ. We're currently watching an exciting cultural shift in our school as students choose to bow the knee to their Creator God Who loves them and has a good plan for their lives.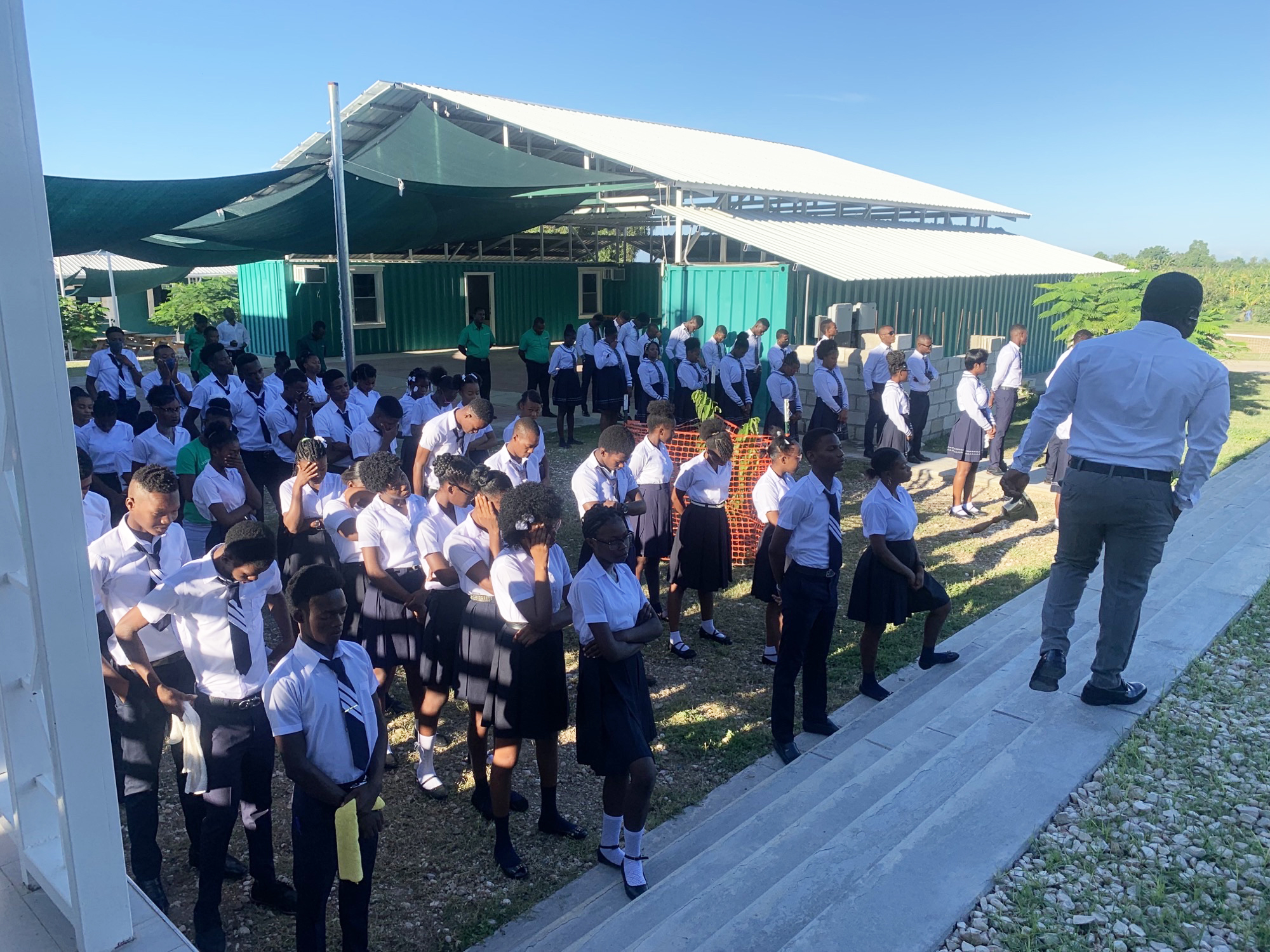 We believe God is at work.
With overlapping national crises and a growing sense that leaders come and go, more than anything, we want the people of Haiti to know with certainty that God alone can be trusted.
This is Haiti's hope:
 Jesus Christ is the same yesterday and today and forever (Hebrews 13:8).
It's everyone's hope—here in Haiti and around the world.
Despite the destruction and the temptation to despair, we trust that God is using even these difficult times to draw many people to Himself. We believe that as we honor God, evil will not prevail.
And we believe God uses your prayer to accomplish His purposes.
Will you pray with us today for Haiti?
There is still no word of elections for a new President. So in the meantime, accusations are flying, and various power groups are trying to lead with fear and bloodshed.
And—as is usually the case—the ones who are caught in the middle are the most vulnerable.
Will you pray that hearts will be changed and that Haitians will choose to trust Jesus? While teens and young adults all over this world are distracted by many things, we want our students to be distracted by and attracted to God.
Thank you for your role in this ongoing story of redemption. Your prayers and support are needed and appreciated!
---
YOU CAN SUPPORT MINISTRY IN HAITI.