In our last update from Ukraine, we shared good news about the most recent summer camp season. Now, our team is introducing another exciting camp opportunity to help older kids and young adults prepare for life outside the orphanage.
Our team in Ukraine writes—
We're excited to introduce Job Skills Camp!
A brand new camp we're offering here in Ukraine.
While our VBS camps are foundational to the Christian life and help kids learn to make good choices as they grow, we recognize that these kids also need to be able to provide for themselves once they graduate from the orphanage.
So our brand new Job Skills Camp is now helping young people learn employable skills so they can find good jobs and avoid many of the dangers and pitfalls that come with unemployment in Ukraine.
Job Skills Camp invites kids who are in their last year of orphanage life or who have recently graduated from the orphange to come learn basic farm skills on a Lifesong Farm over the course of one week of camp.
We intentionally keep the group smaller than our other camp weeks. This is so the staff from our ministry site can pour into their lives. Our goal is to teach the campers a specific skillset in the context of a Christian environment.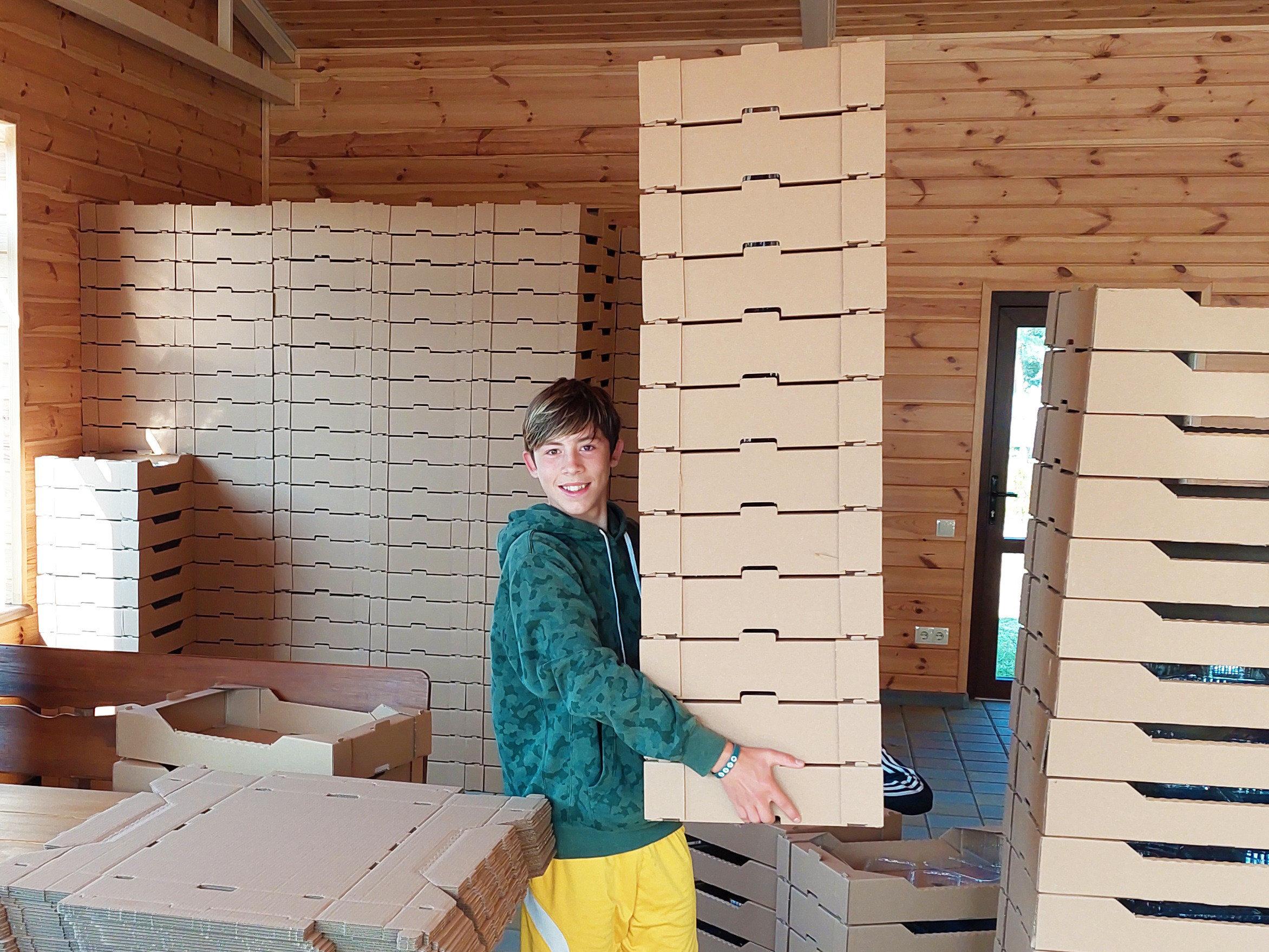 Is Job Skills Camp only for future farmers?
One of the main goals of Job Skills Camp is to prepare the orphan grads for employment, regardless of what job they choose to pursue. So at camp, our team teaches kids the importance of showing up, working hard, and doing the job right. Lessons many of us naturally learned from our parents while growing up in a family environment.
Denis Poshelok, Lifesong Ukraine Director, believes—
If you have a good work ethic, you'll be employed on the farm or elsewhere, because people are always looking to hire good workers.
But there is another practical reason campers love coming to Job Skills Camp: they get paid a fair, hourly wage for the time they invest.
And because it is still a week of camp, the young people get to enjoy good food, a comfortable night's rest, evening fun (like board games and trips with the team to visit other farms), and also mentorship and encouragement in their walk with God.
Most of the young people who come to Job Skills Camp have been building mentoring relationships with our team for years, and Job Skills Camp is a culmination of those years of spiritual investment. Learning what to do after graduating from the orphanage is the next natural step.
Watch as 16-year-old Dima explains what Job Skills Camp means to him—
Why Job Skills Camp Matters
Often, older kids and young adults in Ukraine graduate from the orphanage unprepared for independent life, and they end up repeating unhealthy behaviors that were modeled for them in their earliest years.
As Lifesong Ukraine staff members Alexander and Tatiana explained earlier this year—
In the area where we live, we see a lot of kids from broken homes who are living on the streets and looking for food and clothes. Often, many of these kids end up in jail or become victims of organized crime. 
Our prayer for the kids and young adults in Ukraine is that they would grow up to be leaders in their churches, homes, and places of employment.
So we're hoping Job Skills Camp helps change the trajectory of many young people who have already experienced many of the harsh realities of life in this broken world.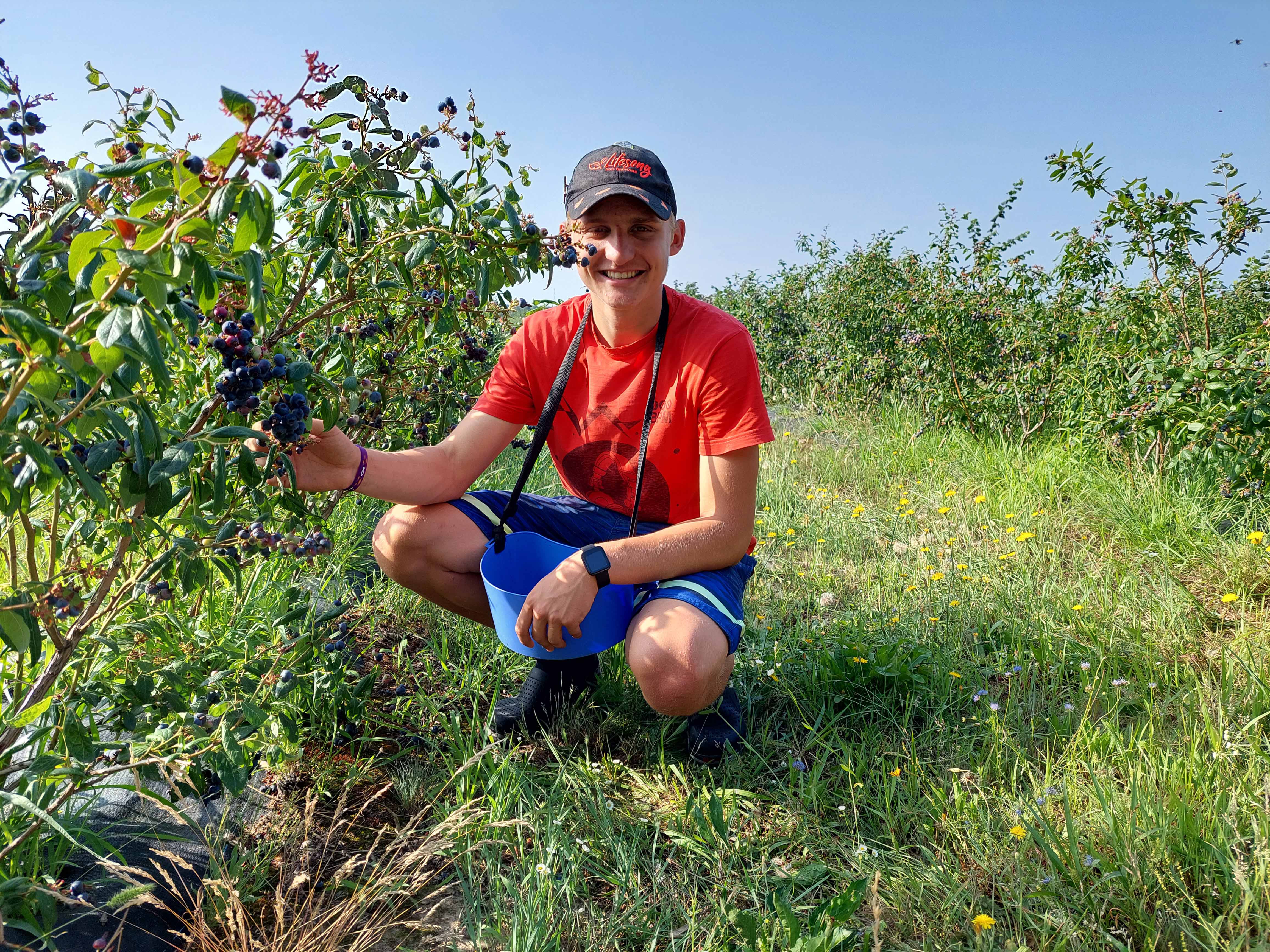 One of our campers, Zhenia (pictured above), recently shared—
I'm 16 and in my last year at the orphanage where I currently live and study. I got my first job at the farm, and I'm so thankful to the Lifesong team for the invitation. I learned a lot at Job Skills Camp, and now I understand how to work and earn money, the value of diligent work, and how to be a part of a team. Also, I started working with the machinery. I enjoy working around kind and thoughtful people. We are treated with great food here and spend priceless time around the Bible. Camp time revealed my leadership skills, and I had success in organizing other boys, checking the order in our rooms, and of personal things. I value the experience I got at the farm.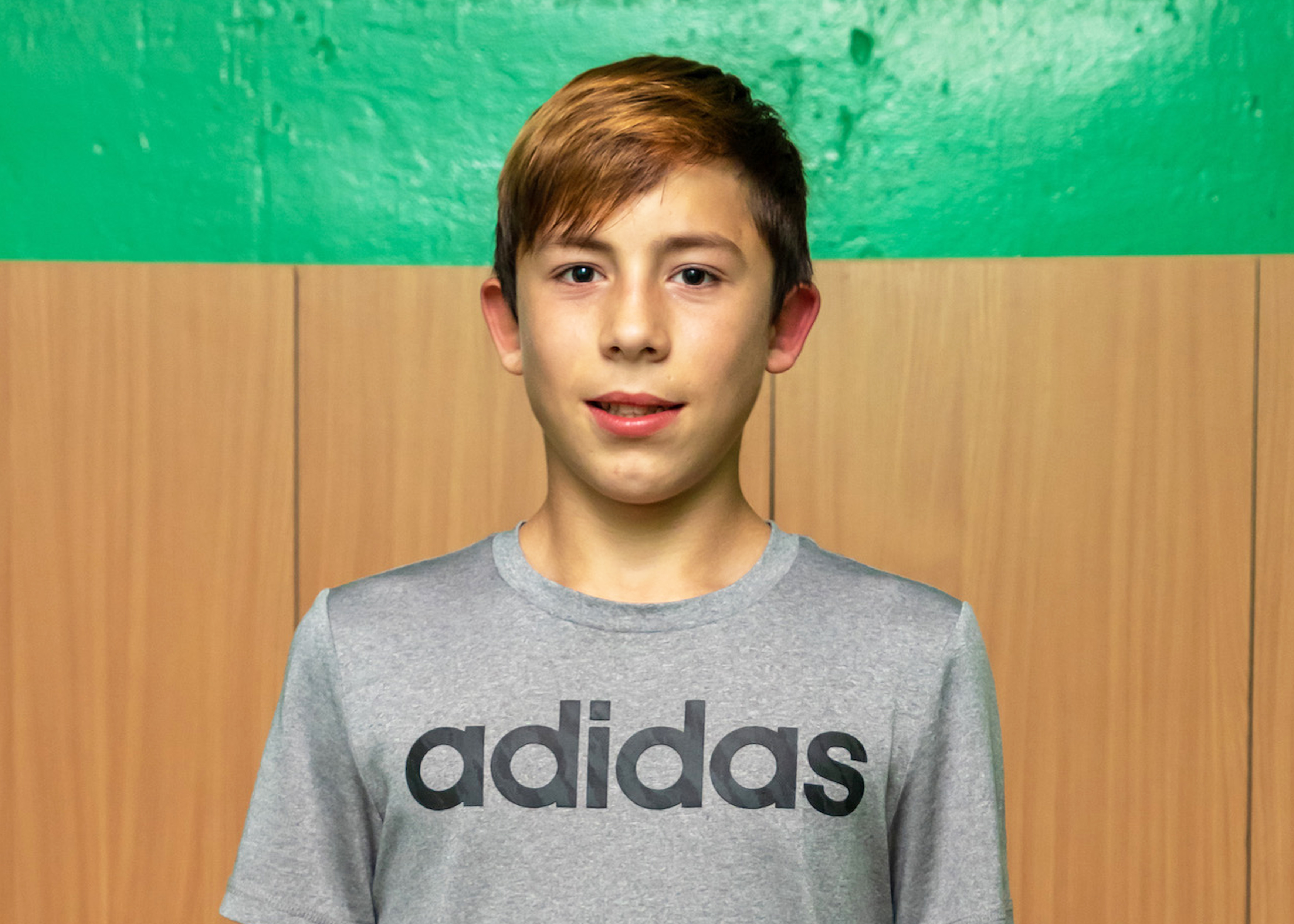 Another student, Misha (pictured above), said—
This year was my first time at Job Skills Camp at the farm. I learned a few things—to finish what you start, to work in a team, and to fight laziness. There are great working and living conditions, and good people around, who teach us many useful things. 
We praise God for what He is doing in lives of students like Zhenia and Misha!
Job Skills Camp is already growing!
This summer, our team has led 10 camps at the farm and reached more than 100 young adult campers. And while we understand that many of these campers are here because they can learn skills, earn money, and have fun, our team is thankful for the chance to mentor these campers and build redemptive relationships for the glory of God.
God can use opportunities—including job skills training—to make an impact for eternity.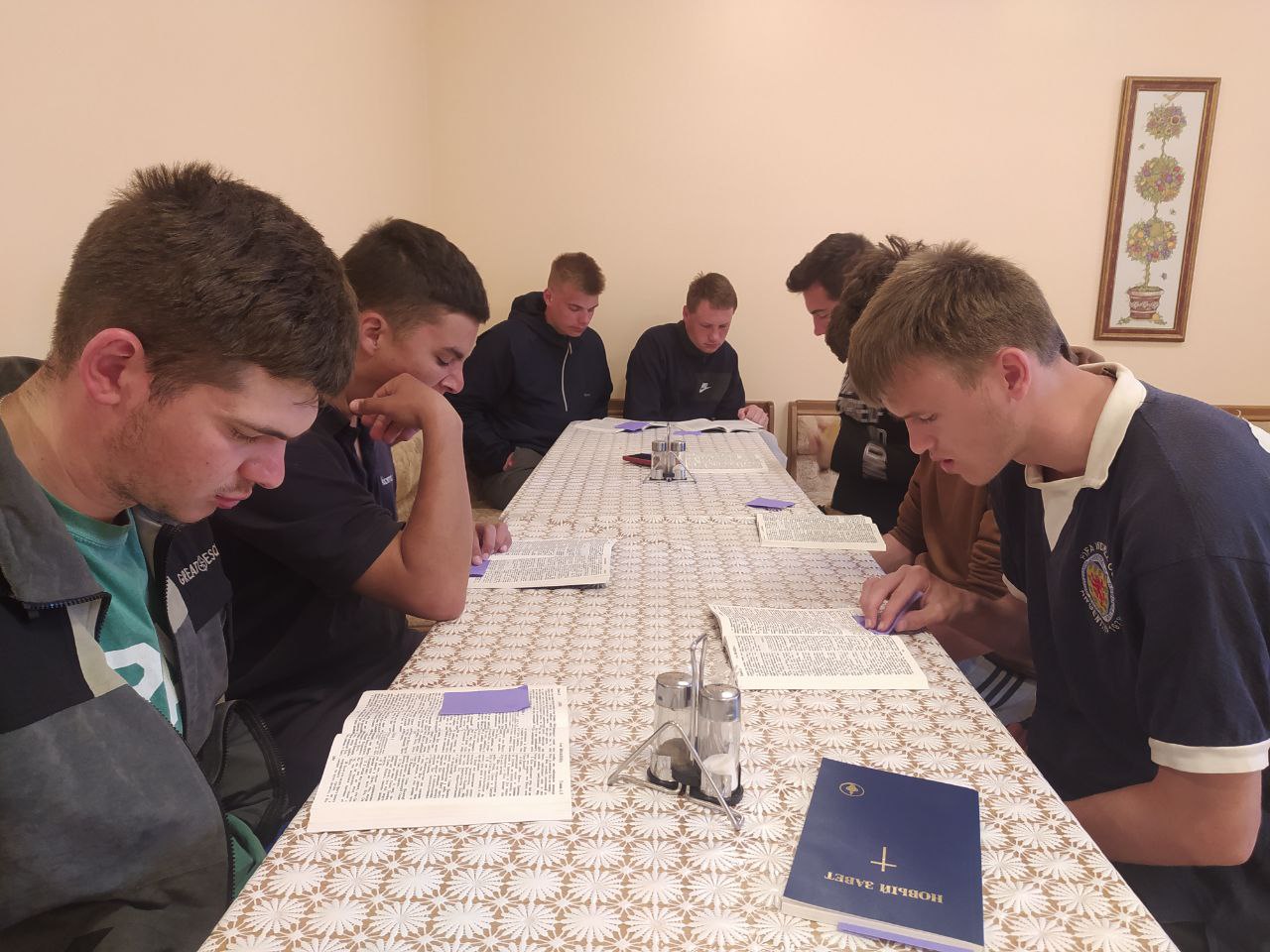 We've already seen results in the form of changed hearts and lives as the campers have spent time in God's Word and in prayer. We want the campers to learn valuable job skills. But most of all, we hope they will continue to learn about their Creator God Who loves them deeply.
This summer it has been our joy to see the young people God is growing into future leaders for Ukraine.
With your help, we will keep moving toward orphaned and vulnerable children. Our heart—like yours—is to point them to the incredible hope found only and always in Jesus.
Thank you for joining us in this important work.
.
---
Reach more kids in Ukraine with the love of Christ.
Your gift ensures orphaned and vulnerable kids and young adults in Ukraine will be reached with the Gospel.