Dan and Allison thought their family was complete.
They had three great biological kids.
Everyone was healthy and happy. What more could they want?
Then one day while she was at home, God abruptly stopped Allison in her tracks and prompted her to consider adoption. She was on board, but her husband, Dan, wasn't quite so sure. As a planner, he knew adoption would put them on an entirely different path.
Thankfully, God would use a simple newspaper clipping to change everything.
Dan and Allison tell their powerful story here. Take a look—
"It was the hardest thing God asked us to do."
Once Dan and Allison decided to adopt, they were excited about the process and what God would do in their family. Shortly after finishing their home study, they received an unexpected call from their agency that a little boy had been born and needed a family.
So they stepped out in faith and brought baby Gil into their home via adoption.
Born with Down syndrome, Gil had some accompanying health challenges, but Dan and Allison embraced him wholeheartedly. They couldn't wait to watch him grow up with their other kids.
But God had other plans.
In July 2015, when he was just 8 months old, Gil went home to be with Jesus.
In Allison's words, "It was the hardest thing God has asked us to do, but also the most beautiful."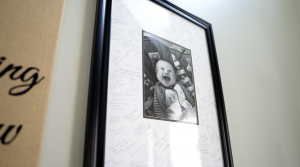 "I'm so glad I got to be his mom."
Thankfully—even despite this incredibly painful loss—God wasn't done with Dan and Allison's story. Not even close.
While many families would understandably never want to adopt again, they responded by saying—
"We'll do it again."
This time, they applied to adopt from China. In fact, they would end up adopting two little girls—Evie in 2017 and Greta in 2019.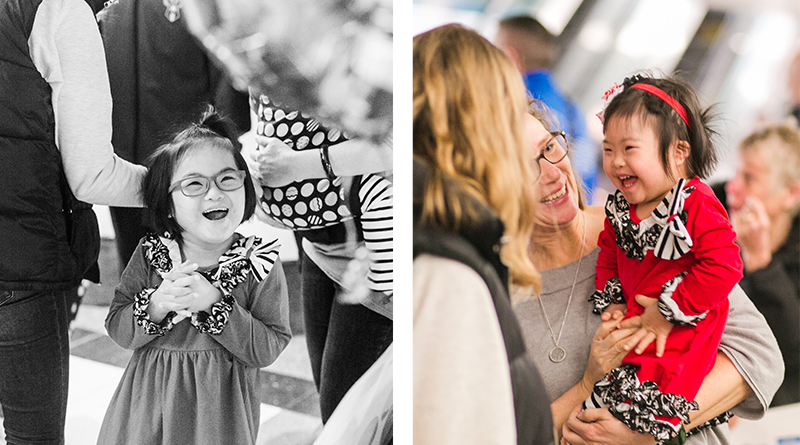 But since these were their second and third adoptions in a short amount of time—and since they had poured their savings into Baby Gil's care—their resources were depleted.
How could they obey God and adopt again? Certainly they would give all they had, but they needed more help.
The answer came in the form of their church family and friends.
Dan and Allison sent out letters inviting friends and family members to support their adoption journey, which they did. Their church even went further, hosting a rummage sale that helped raise funds for their adoption by contributing to their Lifesong church adoption fund.
And while it was humbling to ask for help, they say—
"It makes the adoption decision even bigger. Our church adopted these girls. It felt like our friends and family were part of it. And they felt that way, too."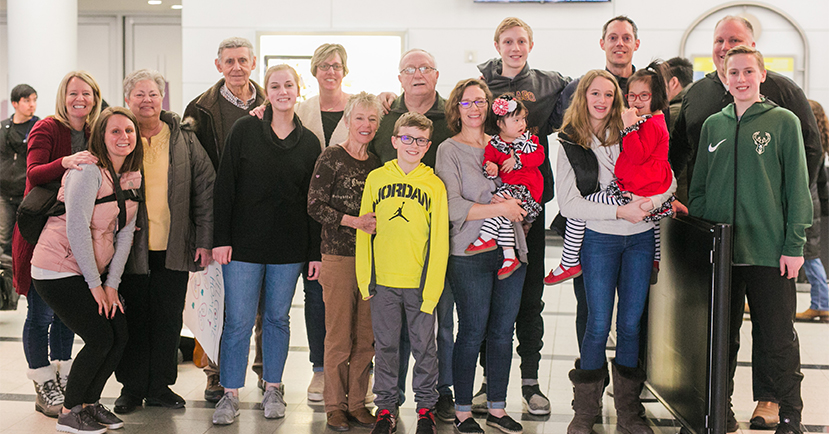 Your Church Can Help Families Adopt.
The Body of Christ is uniquely equipped to help bring children into families, so Lifesong works with churches around the country—like the church Dan and Allison attend—to help families adopt.
Over 500 churches in 44 states are mobilizing families through a church adoption fund. They have the vision and the heart, while Lifesong covers the busy work by—
Managing and facilitating the fund using mutually-agreed-upon criteria for applications, accounting, receipts, disbursement, etc. (This also includes screening, reviewing, approving, and denying on your behalf.)
Knowing the legalities. As specialists, we use existing grant/loan procedures that are IRS- and ECFA-approved to maximize stewardship resources and keep the church's best interest in mind.
Ensuring 100% of donations go to bringing children home. 100% of funds donated to Lifesong go directly to helping orphans–not a single penny goes toward administrative costs. So when you set up a church adoption fund, it comes at no cost to the church or the families.
"Adoption changed us, for sure."
Today, by the grace of God, Dan and Allison's family is doing great.
Evie and Greta are thriving alongside Dan and Allison's other kids, and the family continues to heal over the loss of little Gil.
And though adoption changed their plans for the future, they believe their lives are richer because of it. God's plans are always better than ours.
"For I know the plans I have for you, declares the Lord, plans for welfare and not for evil, to give you a future and a hope" (Jeremiah 29:11).
As Allison so perfectly said, "Adoption is beautiful because you get to see what happens when children have families… the life that it brings. It's what God did for us. He gave us life by making us part of His family."
And we are so thankful.
---
Help families in your church adopt.
Join over 500 churches in 44 states who are helping to bring children into loving, Christian families. With Lifesong, you'll have access to our whole toolkit of valuable resources–from a crowdfunding platform to matching grants to post-adoption support.