So you're thinking about adoption.
But the steep fees, piles of paperwork, and endless unknowns seem to contradict your better judgment. And then there are the fees—how on earth does anyone ever afford adoption?
Consider this teaching from Martin Luther King, Jr. when sharing on the parable of the Good Samaritan—
"The first question which the priest and the Levite asked was: 'If I stop to help this man, what will happen to me?' But… the Good Samaritan reversed the question: 'If I do not stop to help this man, what will happen to him?'" 
Rather than considering all the reasons not to help the injured man, the Good Samaritan considered the reasons to care for him.
The same can be said for adoption—choosing a difficult path for the good of a child. Not only does this self-sacrificing obedience bring glory to God, but it also shows great faith. Choosing God's will, no matter the consequences or potential outcome, is always the best decision.
The 2 families you will meet below have something in common: Neither knew how they could afford adoption. 
Rather than thinking about the potential negative consequences to themselves—financial, emotional, relational—they thought about their future son or daughter and stepped into the unknown, trusting God to work all things together for good. In their words…
The Coleman Family
When we began our adoption journey, we had no way of knowing how we would pay for the adoption.
We decided to step out in faith and trust God for His provision to bring home our child.
Lifesong for Orphans in conjunction with the Tim Tebow Foundation gave us hope that we would be able to meet the financial obligations required. We were given a $3,000 matching grant. This was such a blessing to our family and allowed others to join us in our adoption journey.
Besides the regular expenses of our adoption and travel, we incurred additional expenses that we did not anticipate due to the mandatory in-country COVID-19 quarantine requirements and travel restrictions. We are so thankful for Lifesong and the Tim Tebow Foundation which God used to make our adoption journey possible.
The Lifesong staff were extremely easy to work with during our adoption journey. We felt that we were supported and encouraged during our adoption journey, even in the midst of the COVID-19 crisis."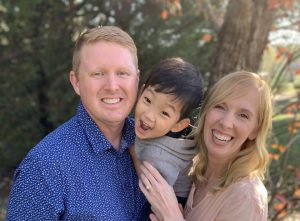 "So many times during our adoption journey, God showed our family that He was with us. God used so many people to bless and encourage us. When we were finally allowed to travel to meet and adopt our son in August 2020, it was a very stressful situation due to COVID. But God protected and blessed us during our time in South Korea.
We were able to stay in our son's home country longer than we originally planned due to required quarantine and travel restrictions. It gave us a deepened appreciation for our son's birth country and culture which will now forever be embedded in our minds and hearts. We were able to bring home our son in October 2020 and begin our lives as a forever family. God continues to amaze us at the resilience and love of our son."
The Lewis Family
"We were so grateful for the role that Lifesong had in our adoption story. They were absolutely amazing to work with and explaining how things worked. The matching grant was such a help in bringing our son home.
One of the most encouraging things was knowing that people with Lifesong were praying for us. It was so encouraging having a connection through Christ and partnering with our brothers & sisters. The financial aid they gave was a great blessing, as well. But we believe Lifesong's prayer support was one of the most encouraging things that took place!
There were times we had no idea how we were going to afford adoption.
But almost every time we had a payment due or an expense coming up, God would make sure the money was there.
Through fundraisers and grants, we had to pay very little out of pocket. It was all because of God. There is no way we could afford adoption. But God!—He made it so that nothing stood in the way."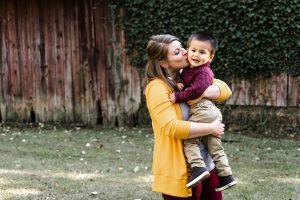 "Another thing that God did. When we were just days away from traveling to bring Gabriel home, my wife's grandfather suddenly became very sick. They didn't know how long he had (doctors thought mere days). God allowed us to bring Gabriel home and meet his great-grandfather before he passed away. It was a bitter-sweet time but very special for him to meet the grandchild he prayed so much for!
Lifesong was a great blessing to us! Thank you for all the work you guys are doing!"
FUNDING AN ADOPTION?
Though 38% of practicing Christians have considered adoption, only 5% have actually adopted. The number one barrier preventing more families from adopting? Finances.