Thank you for praying for orphaned and vulnerable kids around the world. We're thankful to share a recent update from Addisyn Lopez and our team in Guatemala—
They didn't expect Joel* to survive.
The day I picked up Joel's frail little body in the hospital and held him close, I marveled at just how tiny and sick he was.
The nurses and doctors looked on as I signed the paperwork with the social worker, wondering if they would ever see him again.
They—we—wondered if he would make it.
At 10 months old, he weighed just 9 pounds. His ribs stuck out, and his skin was covered in scabies. His hair was matted down, and he clenched his fists tightly and cried.
The abuse and neglect were so painfully obvious.
Once Joel was released from the hospital, we placed him with a loving foster mom who is committed to his healing and growth.
The family model is at the heart of what we do.
When a child's "first family" is no longer an option for any number of reasons—abuse, abandonment, death—we provide a unique model of orphan care where the child is placed within a home with houseparents and siblings.
Instead of operating one large institution with large numbers of children under the watch of one caretaker, here in Guatemala, we have smaller homes with a Guatemalan mother and father in each one. This enables the children to have their individual needs met in a Christian home with house families who pray together, eat together, and play together.
We've seen God do amazing things for children in this environment.
We truly believe every child deserves the love of a family.
Today Joel is thriving.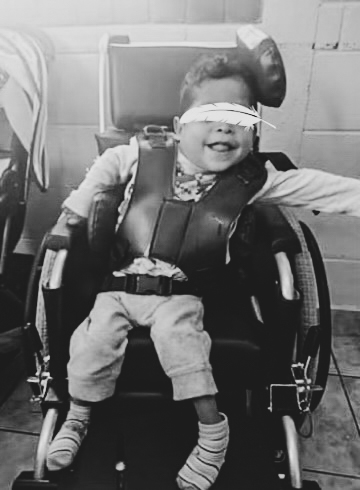 He is gaining weight, enjoying his new wheelchair (just his size!), and he loves going to physical therapy. Most of all, he loves when his foster mom holds him.
He is no longer the fragile little one he once was. Not only did he survive, but he is thriving.
Joel continues to shock his doctors with his progress. We praise God for providing a safe place where these kids can find healing and love in the context of a family.
Thank you for giving, praying, and trusting with us that God has a good plan for kids like Joel.
*Name changed for protection
Take Gospel-centered care to kids like Joel in Guatemala.