Despite her bright smile, Bupe has known more than her share of heartache.
At just 10 years old, Bupe's dad died, leaving her mom to care for four kids in Zambia. As a result, Bupe and her family had a hard time putting food on the table. And going to school seemed nearly impossible. What would Bupe's future hold?
But God had plans for Bupe that were far better than anything she could imagine.
Then came an invitation from Nellie Kampabwe, known by her community as "Miss Nellie." This invitation would be the start of something incredible that only God could do.
See how God worked through ordinary people, including you, to reach Bupe and change the course of her life—
"Life was very hard."
Zambia is a beautiful country full of rich, natural resources and resilient people.
But it's also a country working to rebuild after many devastating challenges. Once a bustling, industrial hub, today according to Habitat for Humanity, around 64% of Zambians live under just $2 a day, and even those who earn more can barely make ends meet.
Because of this financial burden on families, girls especially are expected to either get an education that will lead to employment or to marry at a young age.
In Bupe's words, "Before Lifesong, life was very hard. I struggled to have enough food. But in 2009, I found out about Lifesong because of Miss Nellie."
Miss Nellie was a foundational staff member of Lifesong School and had a deep desire to see children—including girls—educated. She actively traveled around the community inviting children to come to school. And by God's grace, one of those children was Bupe.
Bupe entered Lifesong School when she was 7 years old.
[row][col span=1/2]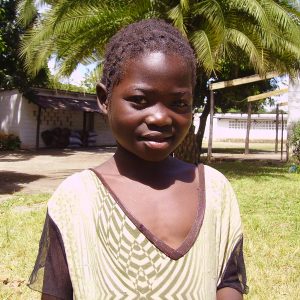 [/col][col span=1/2]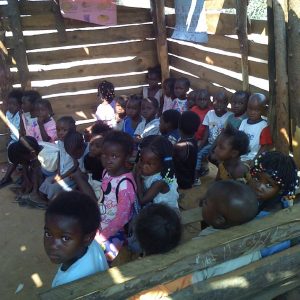 [/col][/row]
"I learned the importance of school."
Lifesong School in Garneton reaches over 400 orphaned and vulnerable children with holistic care and education.
Our students range from preschool through the 12th grade. Each student receives all necessary learning materials, quality instruction from qualified teachers, medical care, two daily meals, and discipleship—all at no cost to them or their families.
But most importantly, each of our students is taught the Gospel of Jesus Christ through one-on-one and group mentorship and discipleship. 
In Bupe's words, "When I entered Grade 8, I learned the importance of school. I learned how to work hard."
Teachers and staff members regularly invest their time, energy, and care in the students.
Mr. Katebe—a pastor and English teacher at Lifesong—kindly but consistently encouraged Bupe to know Jesus better. Mr. Katebe often gathers the students to share what God is doing in his life and invites them to do the same.
"Through boarding, God has shown me His faithfulness."
Discipleship is at the heart of Lifesong School in Zambia.
Our older students live on campus in Student Life Homes. In this family-style environment, our young adults have structured spiritual time, academic support, and household responsibilities all while observing how Christian families interact.
While living in boarding, one of the houseparents, Mama Rose Mary, took Bupe under her wing and taught her how to work hard and never give up.
It was also during this time that Bupe attended a Lifesong camp with her classmates. While at camp, she again heard the Gospel and understood her need to personally accept it. She sought out her mentor, Mary, who read verses from Romans with her and sat with her while Bupe prayed and asked Jesus to save her.
She shares—
Ever since I accepted Jesus, I have become a different person. I have developed a spirit of trying my best to live in a godly way and with humility. Through boarding, God has shown me His faithfulness.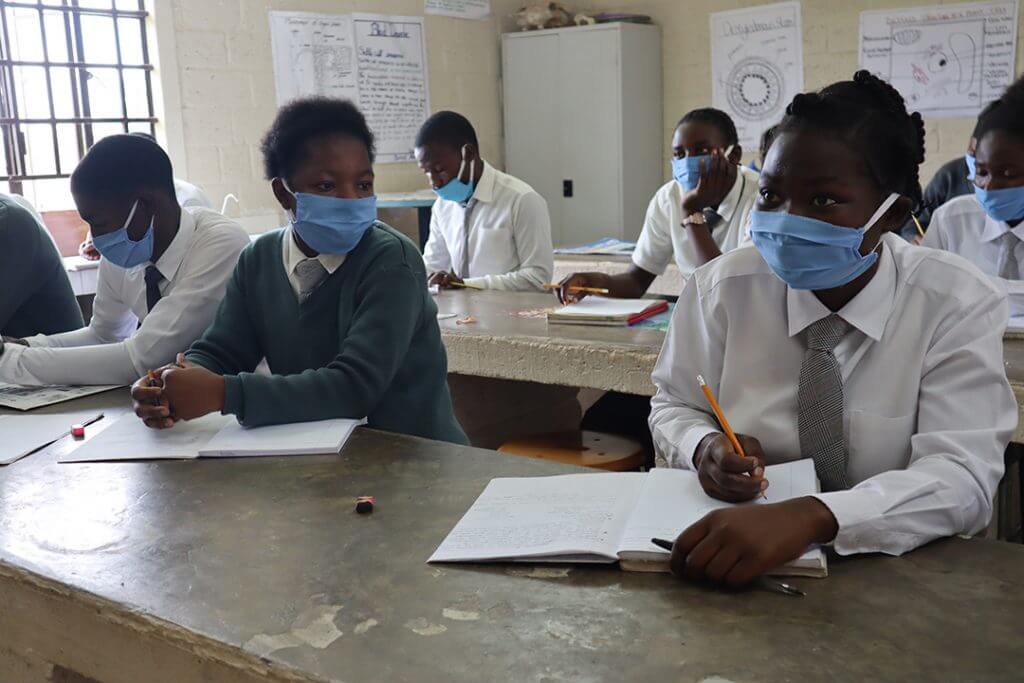 "Lifesong has changed my life in ways I never expected."
Bupe's story—like each story we're privileged to tell—represents a long line of faithful men and women …
like Miss Nellie
like Mr. Katebe
like Mama Rose Mary
like Mary
like you
… who are working in partnership to reach and raise future leaders in countries like Zambia through educational excellence and Biblical discipleship. Every person and every effort is absolutely important.
Today, Bupe continues to thrive in her classes and in her Student Life Home. She wants to be an engineer when she graduates, and we can't wait to see what God does with her life.
Bupe explains—
Lifesong has changed my life in ways I never expected. If I was not at Lifesong, my life would've been a mess, and I wouldn't have made it to grade 12.  I might have even been married with no education to help me move forward. I would be engaging in bad activities with nothing to do and no future.  I do not believe I would even know God. 
But because of people like you, Bupe does know God, and today she is learning and growing for His glory.
Christian education and discipleship are critical to helping raise up leaders, protecting the vulnerable, preventing orphans, and reaching generations. A crisis easily becomes a vicious cycle. Only God can break this cycle of helplessness, but in His goodness, He is using people like you to do it.
You can reach more students like Bupe
in Zambia and around the world.