Still hunting for the perfect gift?
Look no further. This gift idea is bound to make even the pickiest person smile. Most importantly, it brings joy and purpose to orphaned and vulnerable children around the world.
(BONUS: No shipping required!)
Give in your loved one's honor!
When you give to Lifesong, you'll receive downloadable cards designed by 5 of the incredible 16,230 children we serve with help from people like you. Simply write a note in one of the cards to let someone special know you gave in their honor.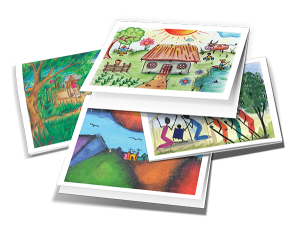 It's quick and simple!
Go to www.lifesong.org/gifts.
Fill out the giving form and submit your gift.
Check your inbox to find a confirmation email with a link to download your cards!
Your gift in honor gives the…
Gift of Family.
People like you have helped 9,115  Christian families bring children home, like the Hale family. They were prepared to exhaust their savings and take out a loan to complete their daughter's adoption.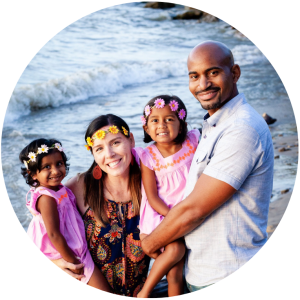 But then they received a Lifesong matching grant, setting off their fundraising and covering every one of their adoption expenses. Today, they've brought home two daughters—Anjaly & Priyanka—with help from Lifesong.
Gift of Gospel-Centered Care.
People like you support 16,230 children in 13 countries, like Veronica in Zambia. Over a decade ago, her older brother carried her on his back to be enrolled at Lifesong School.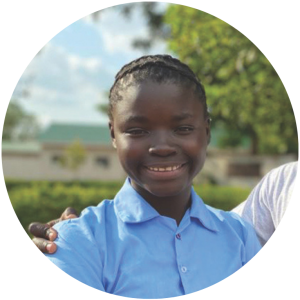 Today, she is still a student at Lifesong School. She shares, "If I didn't go to school, life would be difficult. I don't think I'd be able to read and write, and I wouldn't know much about God."
Gift of Job Creation.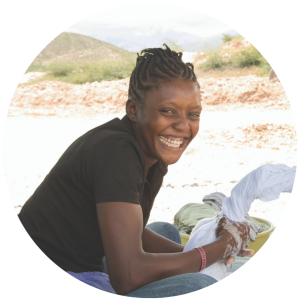 People like you have created over 275 jobs for people around the world, like Prenanthne. Her job at the guest house in Haiti empowers her to support her three children.
And as always, 100% of your gift to Lifesong goes straight to helping children in need. Not a penny goes to our administrative or fundraising costs.
PUT JOY & PURPOSE UNDER THE TREE.