Guest post by Marla Ringger, Co-Founder of Lifesong for Orphans
Gary and I became grandparents in our youth.
He was 48 and I was 47. Two and a half years later, we had a full house: 3 granddaughters and twin grandsons! Living within a half-hour drive of their homes, I spent a lot of time cuddling, feeding, burping, changing diapers, and playing with these precious kids, while giving their moms a much-needed break. They totally rocked our world.
And we treasured the titles "Grandma" and "Grandpa."
During this time, Lifesong for Orphans was in its infancy. We were traveling to Ukraine, Ethiopia, Zambia, and India where we saw firsthand the plight of orphans and the cycle of hopelessness that often accompanies them. Our hearts were broken and we knew this was the work God had called us to: bringing joy and purpose to orphans and vulnerable children around the world. Even though God called us to orphan ministry, Gary and I never adopted… But our children did.
Over the next 10 years, ten more grandchildren joined our family, of which only one was biological. Adoption has become very personal to us. I've learned so much from my grandchildren, but here are 3 things that come to mind…
1. Each adopted grandchild has their own story which is not mine to tell.
Abandonment, neglect, poverty, and special needs are a part of their history, but the specific details should always be honored and protected.
2. God can redeem any story.
Over the years, I have seen God redeem their pain, their sorrow, and their anger. He's made them become more like Him. Thankfully, He has lavished His love on all of us so that we can become His children, part of the greater family of God (1 John 3:1). My daughters and sons-in-law have been intentional to speak the Gospel message to all their children. And as grandparents, we have the privilege of building on those foundations.
3. There is loss, but there is much more gain.
It has been almost 13 years since I held a newborn grandchild in my arms. Most of our adopted grandchildren came to us a few years older so we missed their "firsts." I don't have baby pictures of many of them. There is loss in that for all of us.
But the beautiful thing is, they have transformed our family portrait into a tapestry of vibrant color.
We have grandchildren from Guatemala, China, Uganda, Zambia as well as from the foster community in the U.S. Someone once commented that our family picture is a snapshot of what Heaven will be like. I kind of like that description.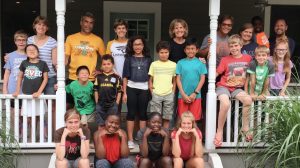 The Lord knew all along that Hudson, Suhn, Dayd, Layla, Bobby, Zak, Friday, Lyness, and Winnie would become a part of our family. I can't imagine life without them. Adoption certainly has unique struggles, but there is also a unique joy that only adoption brings.
But the fact that most of our grandchildren are adopted is not something I dwell on. We're all just one big family.
When all fifteen grandchildren come over, they have such a good time together; it's chaotic, it's loud, it's fun… they make us laugh, they keep us busy, they make us tired! But we are blessed beyond measure to be their grandparents.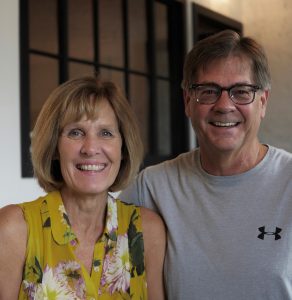 Marla has been married to Gary for 43 years. They started Lifesong for Orphans in 2003, the same year they became grandparents. Since then, Marla has volunteered her time at Lifesong, advocating for adoptive families and doing bookkeeping for Lifesong Impact businesses.  With her grandchildren quickly growing up, she savors her time spent with family.  She has been a follower of Jesus for 47 years.
YOU CAN REACH VULNERABLE CHILDREN.