Thank you for praying for vulnerable kids around the world who are experiencing this time of global uncertainty. Here's a recent update from our team in Ukraine—
Here in Ukraine, we just celebrated Easter.
With Easter falling in the midst of uncertainty, many of our plans changed. Our Easter celebration was different, and it created new opportunities to serve! Celebrating Easter required us to take a step of faith and to meet every circumstance with trust and peace instead of anxiety and fear, and to share this faith with kids and families from the hard places we serve.
We thank God for what He taught us this year!
.


This Easter was about prayer.

Since we all stayed home—limited in our everyday ministry to our kids (visiting children, gathering them for Easter programs, taking families to church)—our strongest tool was prayer. We thank God for His reminder of the importance of lifting the names of those whom we serve up in prayer to Him!
.


This Easter was about being in the Spirit.

The church buildings were empty this year, but not the temple of God. This year, we all united in the Spirit at the same time through the live broadcast of our Easter services. We shared the links with many kids and graduates and were so glad to see their names joining the online broadcast. In our transition homes, our graduates joined along with their mentor families in worshiping. We were one big family!
.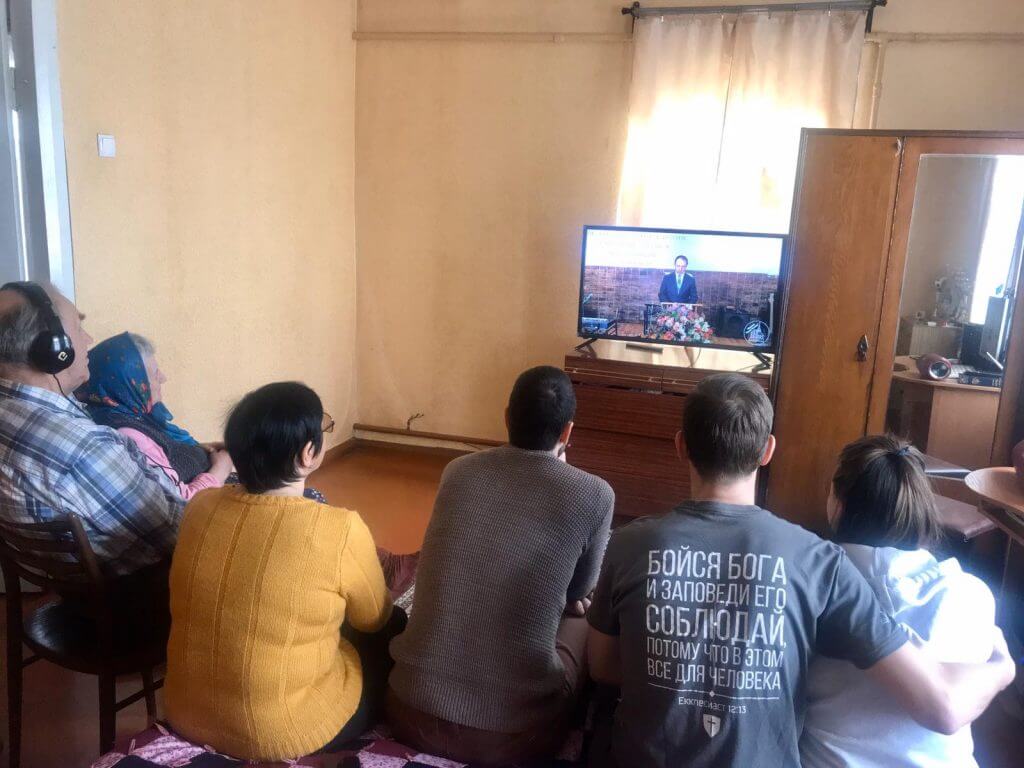 .


This Easter was about finding new ways to share the Gospel.

During the past month, we have connected with many kids through Instagram Rooms of Trust. Many of our kids are active there—responding to every post, texting us their personal questions, and "liking" the content we share. Last week we suggested an online Easter quest and led children through Easter events to help them find the true meaning of Jesus' sacrifice! It was fun and informative!

Here are a few of the comments we received from our kids—

"Thank you for the quest! It was great! I learned much from the Bible Easter Story and now realize that I need to change my actions." —17-year-old boy from Yablunivka orphanage

"It was so interesting to follow the quest. I loved to use the Bible to solve the tasks. I learned many new things. Thank you!" —female orphan graduate

"Now I know the answer to my question, 'What is Easter?' It is when Jesus gave me a gift of new life!" —15-year-old girl from Gorodnia orphanage
.


This Easter was about visiting those who are in need.

Part of our team from Kharkiv visited widows and senior people from the church. Due to quarantine restrictions, people aged 60+ are not allowed to leave their homes. So our church youth brought them groceries and safely interacted with them from a distance—reading the Bible praying, and singing hymns together. Each of these people need our love and care the same way our kids do, especially now. We're thankful to God that we can be instruments in His mighty hands.
.


Easter was about delicious treats for our kids and adults.

Traditionally, families in Ukraine bake a special sweet bread called "Paska" and decorate it with beautiful Easter ornaments. This year was no exception! Typically, adults bake the bread and kids decorate. If you have a sweet tooth, Paska would be your favorite Easter treat!
.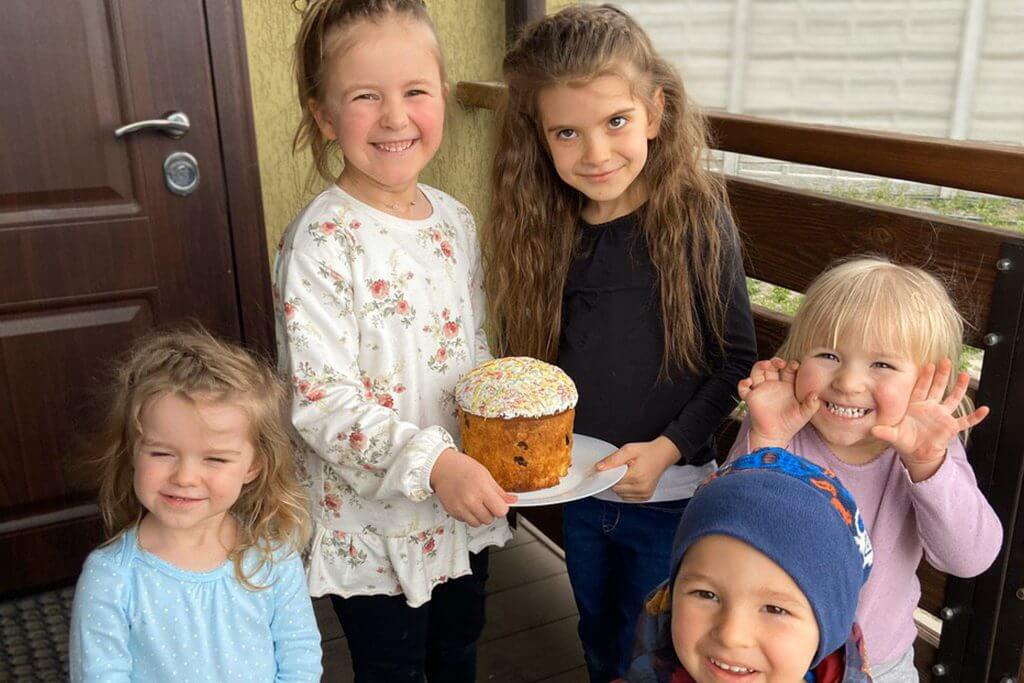 .
God is caring for His children at all times, and this Easter we were encouraged to care about the poor and vulnerable in a special way. Thank you for being a faithful, important part of our work here in Ukraine.
Khris'tos vos'kres!
Christ is Risen!
---
Your gift ensures orphaned and vulnerable children in Ukraine and around the world will be reached in the midst of COVID-19.
Thanks to TMG Foundation and key partners, all of our fundraising and administrative costs are covered. 100% of your gift will go where it's most needed to support vulnerable children in places where coronavirus is a real and present threat.