Love was at the heart of Jesus' earthly ministry.
And since we know that love is action, we have an opportunity for you: Child sponsorship!
For as little as $34/month, Lifesong child sponsors show Christ's love to one child in need. Sponsorship creates connection—other than in-country staff, you may be the only person praying for that child by name. And further, when you choose to love one child through sponsorship, you're enabling in-country staff to love them, too. It's a beautiful chain of events.
Take Lifesong Ukraine sponsors, for example. 
Their monthly gift supports Constant Christian Presence (CCP) programs at existing government-run orphanages in Ukraine. Sponsors not only get to pray for and write to one of these children specifically, but by helping fund these programs, they enable Godly mentors to walk alongside them each day.
See for yourself. Meet 3 kids who have been impacted.
*Yana, Age 14
Yana is friendly, active, and always spreads joy to Lifesong classes. Her favorite class has always been cooking. 
"I like to cook to try new recipes, and now I can cook tasty things myself. But my favorite thing about the class is atmosphere and communication," says Yana.
 As we've gotten to know her, we can see God changing Yana's life. Every Sunday, she joins her Christian friends at church. She reads her Bible and prays for her faith to grow strong. And this summer, she was a camper and volunteer at Lifesong Camps. 
"I thank my mentors for the invitation, as this camp is a blessing for me. I'm thankful to God, for He sends the opportunities and people who change my life for the better," adds Yana.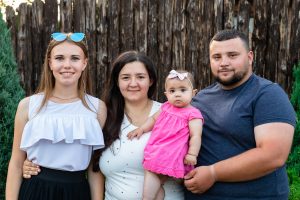 *Nick, Age 15
Nick is a shy boy from a large, low-income family. To avoid going home after school, he started attending a Lifesong craft and Lego class. As his interest in Legos grew, Nick discovered a love for construction and machinery.
In the summer of 2019, he was invited to Lifesong Lego Camp and quickly agreed to come. Not only was he excited about the Legos and chess but also about the Christian atmosphere and believers he spent time with. He shared—
"I like to visit after school classes as I can develop my creativity, thinking, and personality in general. And time spent with volunteers gives me much food for thought. I find answers and start to understand the right way to think, to talk and to live." 
 Today, he's an active kid with lots of questions and interests. He's very attentive to his Lifesong mentors' advice, visits church, and willingly learns more about God. We thank God for him and pray that his Christian friends give him a feeling of belonging to the family of God.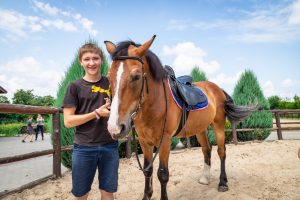 *Ann, Age 17
 We first met Ann when she was in 8th grade—a tomboy who usually had a cigarette in her hand. Surrounded by negative influences, she misbehaved and skipped classes, trying to relate to the kids around her. When we invited her class to visit our crafts class, she showed up with many other kids and quickly dove into creativity. 
 Since that first visit, she has become a regular visitor and one of the most diligent students! Just as she uses her creativity to make beautiful things out of nothing, God has begun creating a new heart for this precious girl.
 Lifesong teachers noticed Ann's knack for decorating and creativity, so they encouraged her to grow and learn more. She started noticing growth and progress, which had a big impact on how she saw herself. By the end of the 10th grade, she decided to study floristry, devoted herself to studying, and achieved her goal! Ann shared—
"My Lifesong mentor was the first who advised me to enter floristic school, supported me in my decision, and helped with preparations for exams." 
 We praise God for Ann's talent and new heart—she was baptized in September!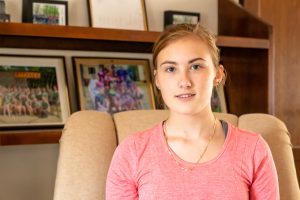 Love One Child Today.
*Name changed to protect privacy.