God is doing great things in Zambia!
Three years ago, we celebrated our first graduation at Lifesong School in Zambia, and now we have celebrated our third!
The needs of the country—and specifically the children—are big. Most children lack adequate access to nutrition, water, housing, and education. According to Trading Economics, less than 17% of the population has completed primary school, and only 3.98% have received any post-secondary-school education or training for employment.
So 13 students graduating from Lifesong School who will go on to be leaders in their homes, churches, and communities is something worth celebrating. We praise God for this incredible accomplishment! 
This graduation is the direct result of our students' hard work and our teachers' faithful effort. That—in addition to the daily prayers of people like you—is making an eternal impact on students in Zambia. Thank you.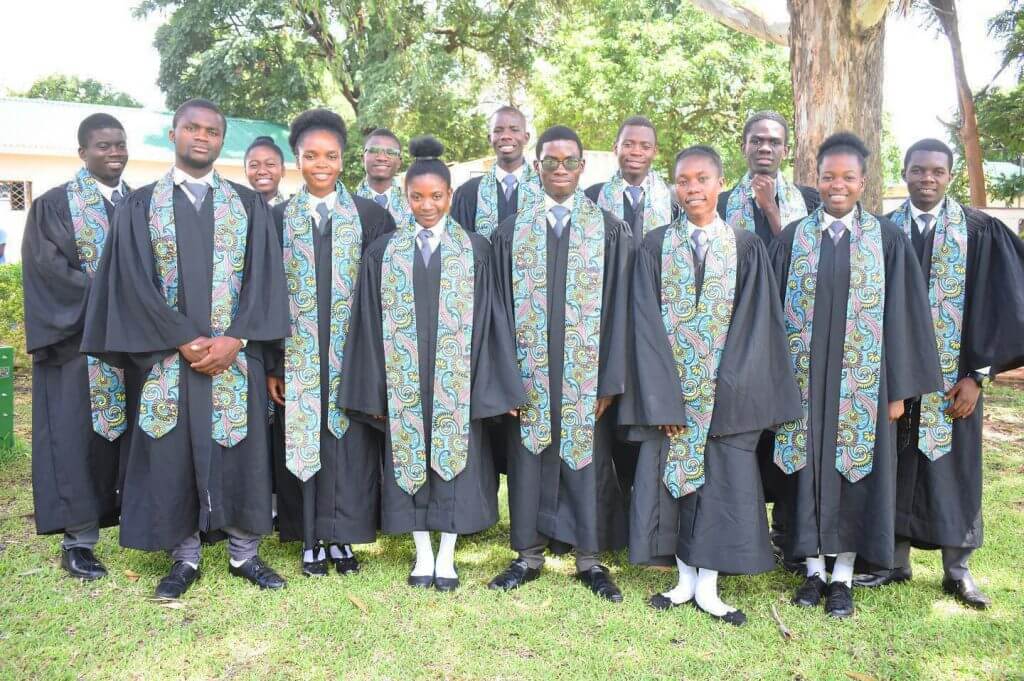 Even MORE to celebrate!
Our students recently received word that 100% passed their grade 7 exams, administered by the official Examinations Council of Zambia. Our grade 9 students received a 94% passing rate. This means Lifesong School is ranked #8 out of 300 schools in the Copperbelt Province.
Today, in Zambia, only approximately 37% of students even attend secondary school. And of those 37% who begin, only 8% complete it. Yet God is using faithful supporters of Lifesong Zambia to raise up generations of students who will finish the task and serve Him with their lives.
We're excited that the 2020 school year has begun at Lifesong School! We have our largest group of boarding students yet. We're praising God for the number of children we get to love and serve this year. And we are grateful for our faithful house parents who will daily point these students to the One Who loves them and has great plans for their lives.
Please pray with us that lives will be impacted by the love of Jesus Christ while receiving an excellent education!
Be part of the work in Zambia.
Save
Save