Money should never be the reason a child doesn't have a family.
But unfortunately, of the 38% of Christian families that have seriously considered adoption, only 5% have actually adopted. The main reason more of these families don't adopt? Funding.
That's why Lifesong offers adoption financial assistance—to help Christian families overcome the financial barriers of adoption and to help more orphans become sons & daughters!
With support from people like you, we've helped over 8,000 children come into loving, Christian families. But we need your help to reach more.
This #GivingTuesday, will you partner with us to help 60 more families bring kids home next year? Your #GivingTuesday gift will go three times as far!
Your Gift Helps Families Like the Knotts
After nearly three years of waiting, Adam and Baylor were finally matched with a little girl in China. But to bring her home, they needed to come up with $25,000 in three months. And in Baylor's words, "There was no way we could come up with that amount of money that quickly on our own."
That's when they applied for and received a matching grant through Lifesong. The money from the grant, plus incredible generosity from their friends and family, allowed them to travel to China only a few months later to bring their daughter home.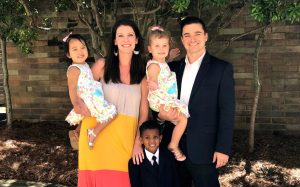 Baylor shared—
"For us, we most clearly saw God's provision in our adoption through receiving this grant. We were stuck and considered a personal loan to finance the rest of our adoption expenses, which would have really put us in a bind once we came home. We knew that this was our daughter on the other side of the world, and we could not let money be the reason we couldn't get to our daughter.
This grant from Lifesong and some other last-minute donations from friends and family got us over the finish line of getting to our daughter. We are still so humbled that so many people came together to help us get to our girl."
On Monday & Tuesday, help families give orphans a home.
Our goal this #GivingTuesday is to award 20 families each a $4,000 matching grant—a total goal of $80,000.
But this #GivingTuesday is particularly special. Key partners have stepped forward to TRIPLE all gifts up to $80,000.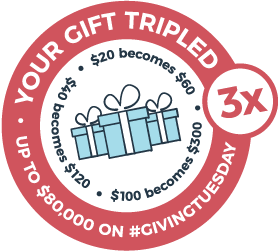 $20 becomes $60.
$40 becomes $120.
$100 becomes $300.
So 20 families reached becomes 60 families!
As always, our administrative costs are already covered, so 100% of your received donation will go directly to help children in need.
WILL YOU JOIN US?