In the words of Jesus himself, "It is better to give than receive."
So this Christmas season, we want to give something to you: a downloadable collection of greeting cards, designed by five of the 11,522 children you enable us to serve.
One of these kids is Viratt.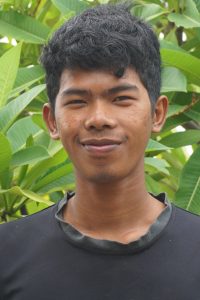 His parents brought him to Thailand from Cambodia in 2013. Our team met him through outreach at Thai construction sites. He began attending our learning center sporadically and was initially resistant to the Gospel. But in 2016, Viratt professed faith in Christ! He has since become an integral part of the ministry.
Viratt is a leader and helps with a variety of tasks at the mission. A talented artist, Viratt hopes to use his abilities to serve the Lord.
His beautiful artwork and a short quote are featured on one of the five greeting cards we'd love for you to have this Christmas.
Simply print, trim to size, fold, write your message, and send.
[row][col]
Yes! Send Me Free Greeting Cards!
[/col][/row]