Grandparents are critical in building a sense of belonging in an adoptive family.
One of Nathan's most memorable times when growing up in his adoptive family centered on the relationship he had with his adoptive grandfather. Nathan was adopted from Ukraine at the age of seven, joining four siblings who were born into the family. Many fishing trips and many "fish tales" shared between Nathan and his grandfather cemented Nathan's deep sense that he belonged to his family.
In a study done several years ago, adults who were adopted as older children were asked, "Who gave you the greatest sense of belonging in your adoptive family?"
You might guess that the answer was parents or brothers and sisters. However, the actual answer was, "My grandparents."
When they were included just like all the other cousins, they felt they truly belonged.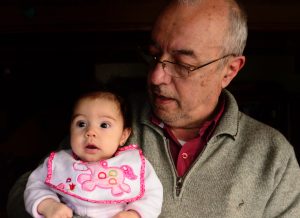 What can adoptive grandparents do to build that deep sense of belonging?
 Adoptive grandparents can build belonging by simply including the new child in the family portrait—the psychological portrait of the family..
.
Initiating individual activities, attending sports events, and supporting school activities sends a message. Who you are and what you do is important to me. Micah's adoptive grandparents rarely miss a football game or track meet. They are there to cheer him on and he knows it.


.

 Adoptive grandparents can build belonging by finding something of mutual interest and creating intentional opportunities to do it together.


.


One afternoon, Kristine, age 11, was watching her grandmother work on a quilt for a friend of hers. Although she knew she didn't know how to sew, Kristine mentioned she would love to learn to do that. Months later, Kristine and the grandmother she had only known for a couple of years were completing their first quilt together. The hours spent together built the attachment with a grandparent Kristine never had experienced in her young life at the orphanage.


.

 Adoptive grandparents can build belonging by adding an extra layer of unconditional love, wisdom, and support.


.


Jonathan came into his family at 13. The adjustment for the family has been difficult. One of the most helpful things for Jonathan is that when he needs space and the family needs space, he knows the best place to go and spend time—his grandparents' home just a short bike ride away. Grandparents can offer words, time, and space that can help an adopted child sort through tough issues they feel the need to work through. They can truly act as a bridge.
.
Grandparents can contribute immeasurably to the lives of their adopted grandchildren. Children who have the privilege of having engaged grandparents in their lives are truly rich – adult rich!
.
Grandparent or not, you can impact a child in need.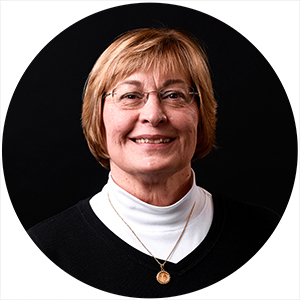 Jayne Schooler serves at Back2Back Ministries. Additionally, she holds a master's degree in Life Issues Counseling and is a national and international trainer in the field of adoption and foster care. She has been a featured speaker at numerous state, national and international conferences. And she trains regularly for the Ohio Child Welfare Training Program. She is the recipient of a number of state and national awards for her work. Jayne is the author/co-author of seven books in field of child welfare including her newest: Wounded Children, Healing Homes: How Traumatized Children Impact Adoptive and Foster Parents.