Your support for orphaned and vulnerable children in Liberia is changing lives.
The students have had a great year!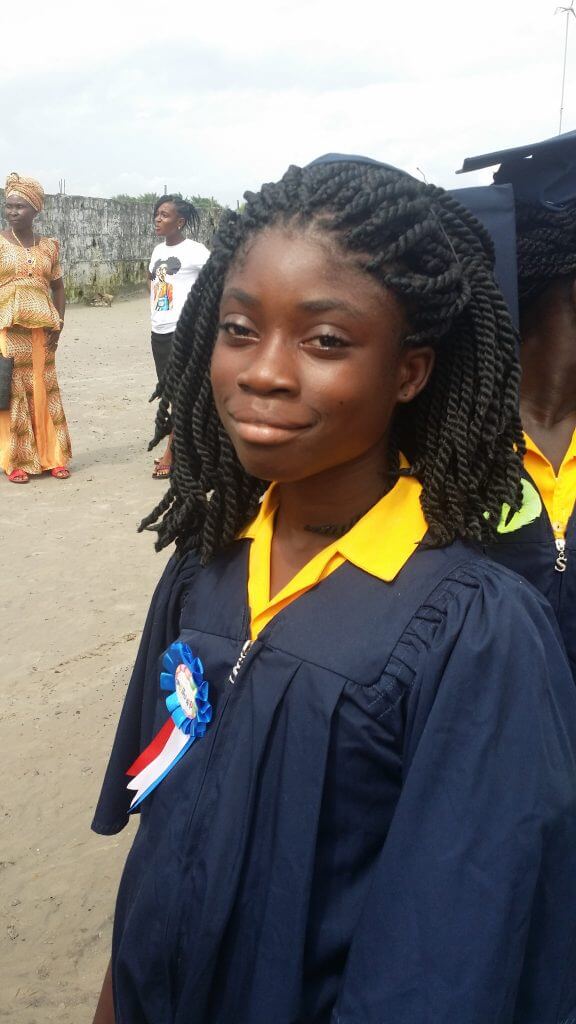 We're happy that so many of them will advance to the next grade level when school resumes in September. Here in Liberia,
graduation exercises were held recently to celebrate the kindergarten, 6th-, and 12th-grade graduates.
We had 6 graduate from kindergarten, and 14 finished 6th grade.
We're especially proud of our three high school graduates (see photo below) who passed their exams and completed 12th grade. This is an impressive achievement, and it will give them opportunity to pursue more education and meaningful careers for their future.
.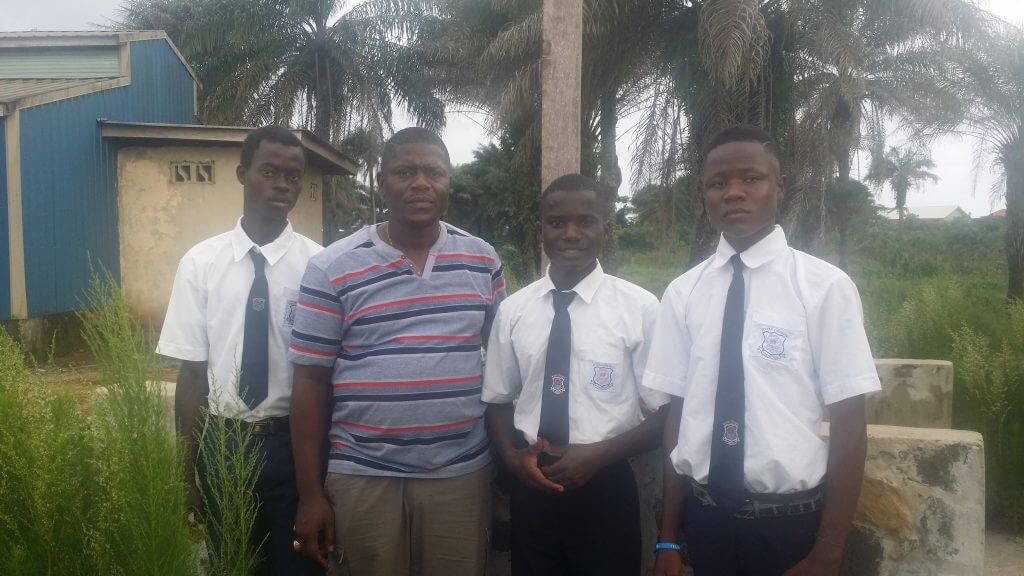 Our director, Emmanuel Jones, introduced the boys this way—
Here are 3 of our boys who are finally out of high school this week. Abraham wants to study Theology and be a pastor, while Odissious wants to be an IT Specialist, and Jubah has dreams of becoming an engineer. After this graduation, they will leave the home at the end of this month in order to start a new life of their own, but they will still be mentored by our staff. They each hope to start a small business venture to help support themselves. All three have a long-term goal to study at University level. They will continue to attend church with the other children from the home and take an active role.
We praise God for providing the opportunity for our children to attend school and receive an education. We know it is key to a successful future for them.
Please continue to pray for all of our students as they learn and grow, that they would become strong men and women who are ready to lead and influence their world for the glory of God.
Thank you for being an important part of this ministry.
Send students in Liberia to school.