God is doing big things through the support and prayers of people like you!
Thank you for believing, as we do, that God calls us to care for orphans and those who cannot care for themselves.
.
Take a look at what's happened in the first half of 2019.
Download and share the 2019 Mid-Year Impact Report
"Give justice to the weak and the fatherless; maintain the right of the afflicted and the destitute." –Psalm 82:3
The stories in this impact report are a glimpse of the work God has done — and they would not be possible without sacrificial givers like you. 
I invite you to join us by giving to help even more orphans become sons and daughters. 
---
Help reach more orphans.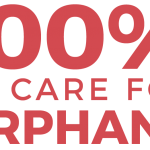 Thanks to TMG Foundation and key partners, all of our fundraising and administrative costs are already covered.  100% of your received donation will directly help children in need.