Foster parenting is good, but hard.
Foster parenting as a single parent can be even harder, but it can also be very good.
Earlier this year, Jillian Kellenberger—a fellow teammate at The Forgotten Initiative, Lifesong's foster care ministry—stepped out in faith and became a single foster parent. Here's what she recently shared with us about the journey.
---
Living the single life can be so freeing.
Many of my married friends like to tell me how I need to enjoy this season—being able to do what I want at the drop of a hat, when I want to do it, without talking through it with someone else.
And honestly, I've loved where God has me.
That said, in many ways, I feel like marriage naturally starts preparing you for parenthood. Living life with a spouse gives you the opportunity to live life with someone else and have someone else rely on you and need you. Being single, I've never had that before fostering. One day it was FREEDOM, and the next … a tiny human needed me 100% of the time.
What? So this is what it feels like to be needed so much.
.


Where the rubber meets the road

When she wakes in the middle of the night, I'm the only one to go to her and comfort her. I'm the one losing sleep.

You may think that sounds super selfish. Oh friend, it is. I'm not one to give up sleep easily, which makes this journey of single foster parenting even harder. Losing sleep alone is lonely. Really, this entire journey of single foster parenting can be lonely.

While I have so many super, amazing people supporting me through this journey, I do miss having a co-parent to partner with in the breakdowns, in the disregulation, and to also help me regulate myself in the middle of the chaos.

Yet, in some ways being a single parent has helped me better relate to my daughter's mom. I get a glimpse into what it's like for her to parent alone, and I can imagine how I would feel if I didn't have much support.

As a single parent, I've had Jesus shared into my life since birth, and that makes such a difference. He is always with me.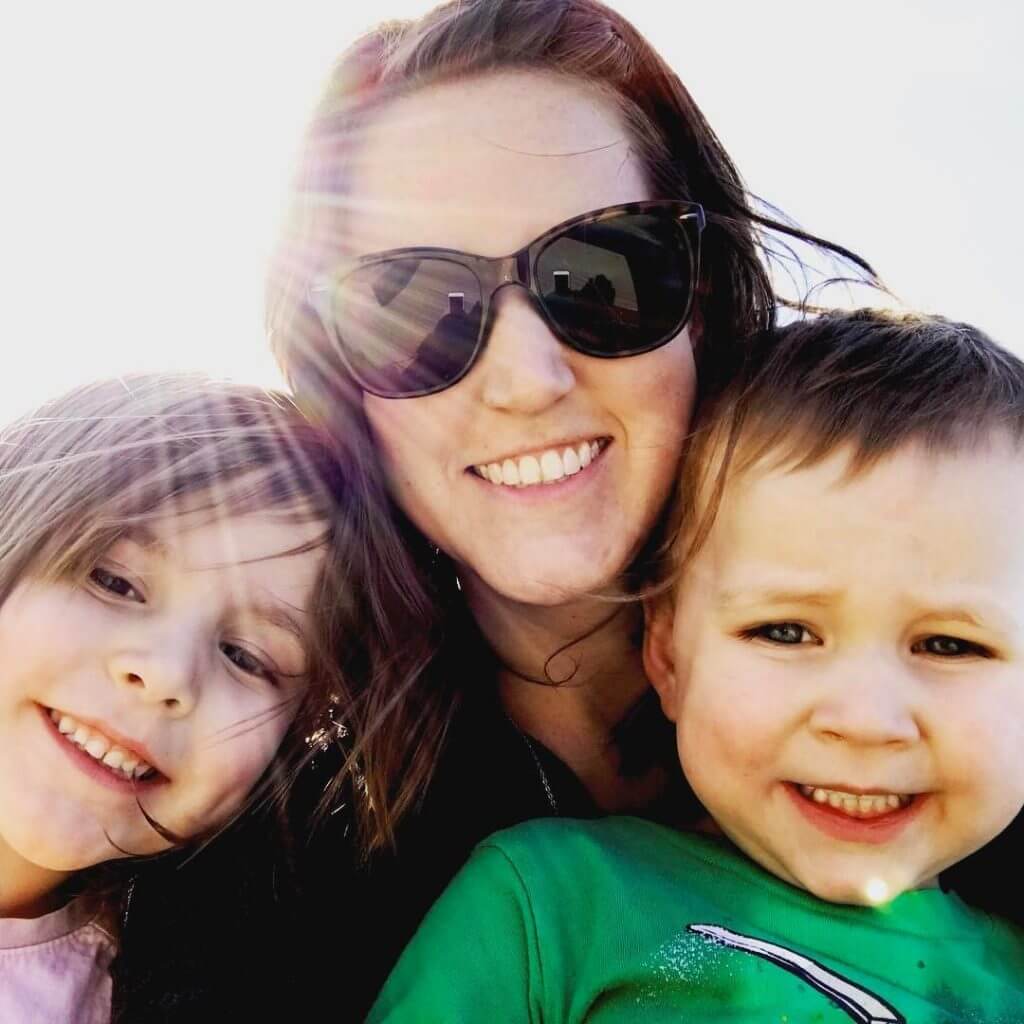 .


What's the difference between single parenting and single FOSTER parenting?

While I am a single parent, I do have a handful of people I can call on and they gladly care and love on my daughter. But, even when calling on them, I feel guilty, like I'm interrupting their life. These feelings come especially when I need to ask the same person more than once a month. As a 2 on the Enneagram—The Helper—asking for help myself is beyond out of my comfort zone, super odd.

Thankfully, the men in my life have stepped up and helped care for my foster daughter like the princess she is. Having good, godly men in her life is so important. These men have spoken truth and love into her life, shown her how cherished she is and how a man should respect and love her well.

My brother-in-law has, specifically, been the most influential in this because my daughter and I do day-to-day life with my sister's family. He has loved on her as his own, challenged her with his "dad voice" when necessary, and stepped in to support me when I just need a break. It can be confusing at times when she hears my niece and nephew call him "Daddy" and she starts doing that, and we have to try to explain to a two-year-old that he is her uncle, not her daddy. But I'd rather her understand what a godly fatherly love is then never experience a father's love at all.

.
Hard but good
This journey is hard. But hard doesn't mean it's wrong.
As a single foster parent, I know one day I'll go from being "Mama," with my arms full, to the next day I'll be just another ordinary single girl, arms empty, when she returns home. What will my purpose be then?
It's worth it. And let's face it, foster parenting as a couple is also hard. I don't believe being married makes this journey any easier, it's just different.
It is the hardest thing I've ever done and I know it's also the hardest thing many other single and married people have ever done. This journey has led me to feelings and thoughts I never thought possible—I've seen the ugliest part of myself. But in that—I've seen so much grace, beauty and love from the Lord.
So why foster?
Why choose to live a crazy hard life? Because this is the life Jesus has demonstrated for us. We don't have the option to lay down our life for someone else—God has commanded us to do this, it's the Gospel. There is no way around that.
It's in the midst of our hardest seasons, we see Jesus more clearly because He is our only Hope in the fire. It's in this, that I'm reminded I am not defined by the roles of "single," "married," "foster parent," "single foster parent," or "married foster parent," but I'm defined as a child of God and that is the most important role that helps us all succeed in the rest of our roles.
God is always present to speak truth from His Word to my weary soul. One verse He's given me is Jeremiah 29:11—
"'For I know the plans I have for you,' declares the LORD, 'plans to prosper you and not to harm you, plans to give you hope and a future."
God's definition of "good" isn't always the same as mine, but He is always good, and I must trust in that no matter what.
Want more? Subscribe to any of these 6 adoption, foster, & orphan care podcasts.