Here in the U.S., an unemployment rate of 8% would create national concern, but in Haiti, an unemployment rate of 18% would be cause for widespread celebration.
In Haiti—one of the poorest countries in the Western Hemisphere—unemployment has climbed as high as 70%, meaning many parents struggle to provide for their families and many children must often fend for themselves.
Welcome Home Haiti, a ministry of Lifesong, has one mission: to provide hope to families, one home at a time.
Here's a powerful story from one of their employees—
.


An Extraordinary Welcome

In the little village of Pillatre—in Northern Haiti—surrounded by beautiful mountains, thick greenery, and the unmistakable smell of the ocean, a group of believers gathered last month to welcome the Louissant family into their new home.

But this was no ordinary housewarming party.

Their new home was constructed using bricks made by men like Weegtchen—all working toward a common goal of preserving families.
..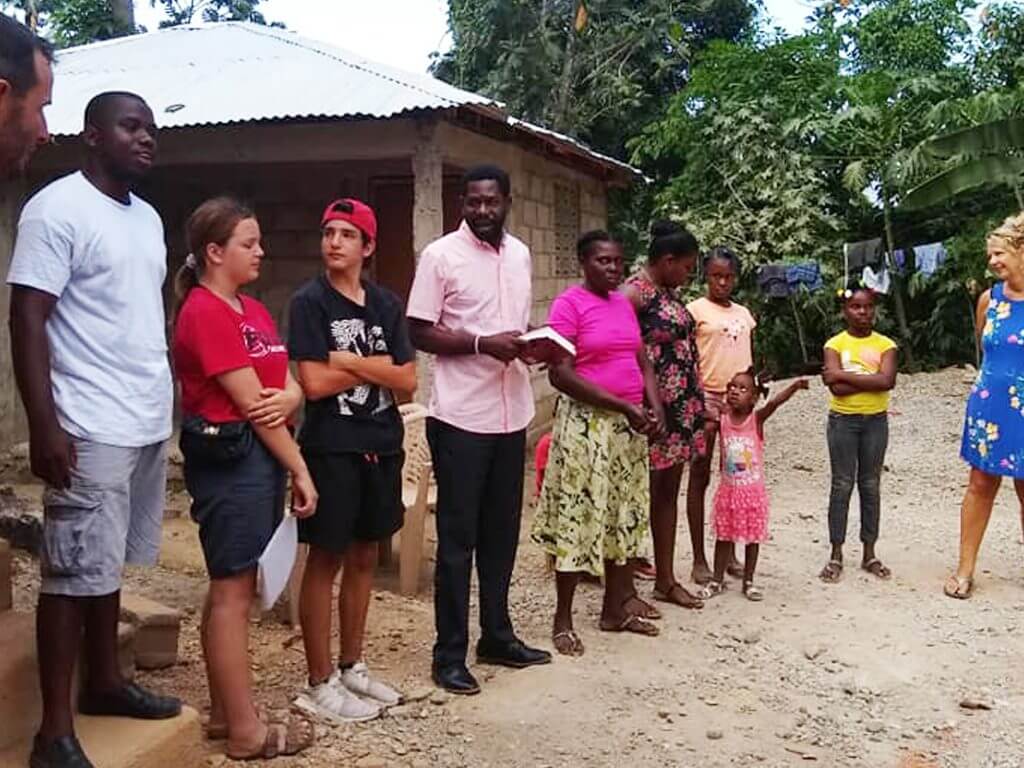 .
The Louissants represent a growing number of families in Haiti who have been reached by Welcome Home Haiti, whose goals are to glorify God and empower healthy families by building homes, providing employment, and raising up Godly men.
In Haiti, many families are currently living in homes made of sticks and mud. These families are doing the best they can with what they have, but the needs are staggering.
Can you imagine providing for the people you love the most without having a job or an adequate place to live?
.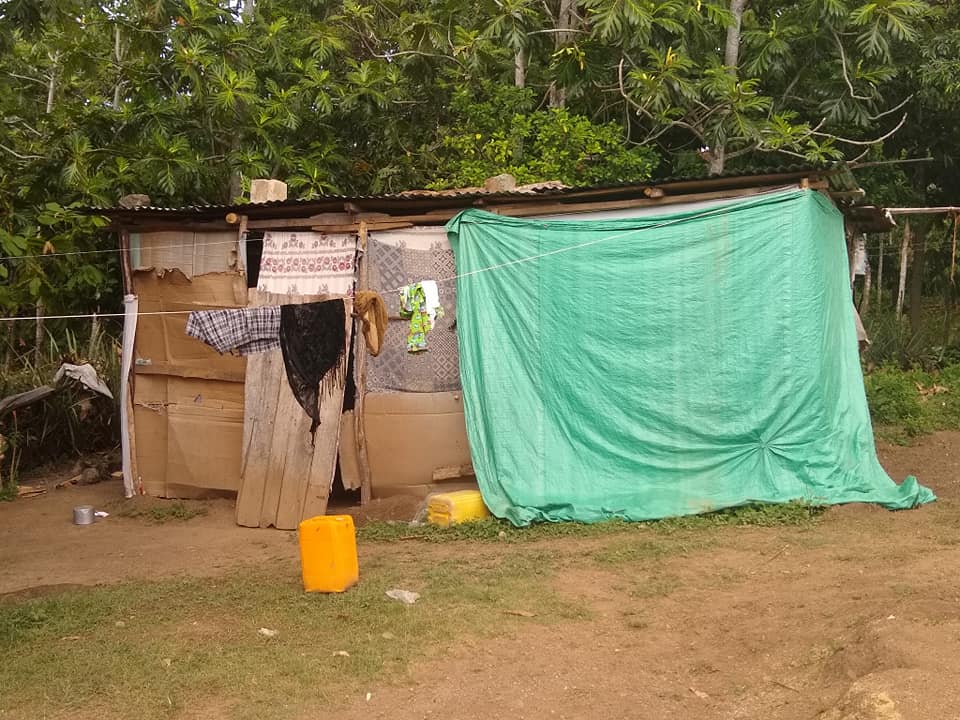 .
God is using people like you to build safe, secure, and sanitary housing. And more than that, He's using you to preserve families and create a Christian legacy for children who will grow up and lead their community and their country for Jesus Christ.
.
How we welcome home families
First, local churches nominate families who are currently living without adequate housing. Then, after a series of interviews, a family is selected. Local masons and carpenters are hired to begin the project. Believers in the U.S. help fundraise on the family's behalf.
When the house is nearly constructed, those in the U.S. who helped raise the funds are invited to come participate in the final stage. This includes a powerful, prayerful dedication ceremony that is filled with joy and rejoicing.
Finally, the new home is then given to the family, and a new chapter begins.
.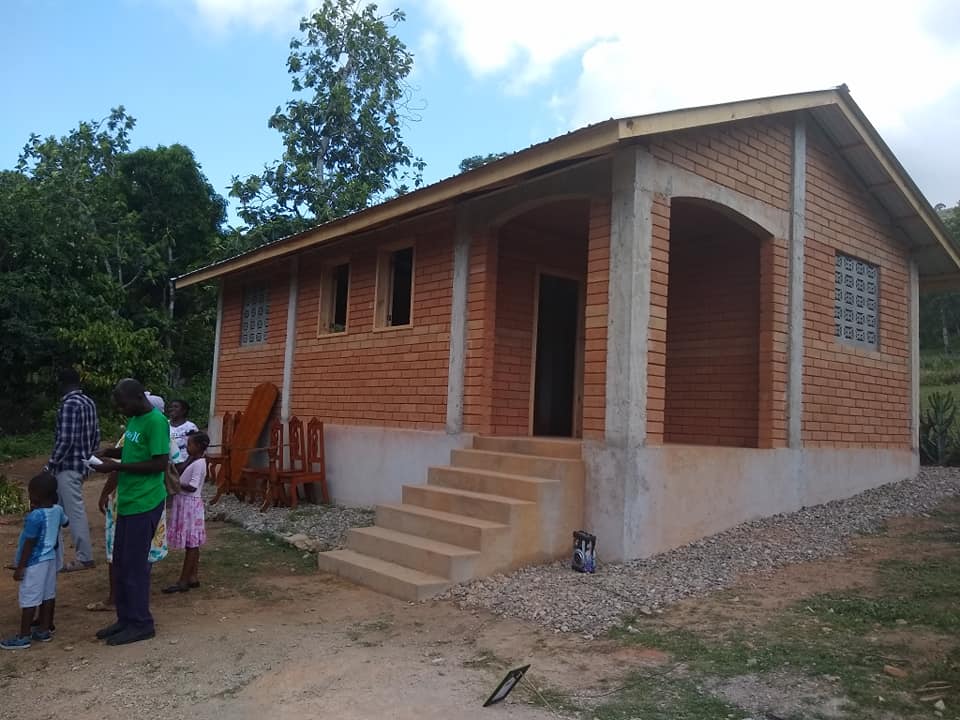 Why we welcome home families
Though housing is incredibly important, this ministry is about much more than just housing.
Homes are more than just structures; a true home includes the people inside as well. In Haiti, there is currently a large percentage of absentee fathers. In fact, on a recent work crew, 13 of the 16 men grew up without a father in their lives.
Together with Welcome Home Haiti, we believe children belong in families, and the best orphan care is orphan prevention.
To honor God and help encourage fathers to faithfully love and provide for their families—
We mentor the men who work on our houses to be Christian husbands, fathers, and church leaders.
We provide ongoing work projects so that these men can provide for their families.


.
"Since Welcome Home Haiti, my life is changed. When it's Monday Morning, I know I have somewhere to go to work." —Weegtchen, work crew
.
Because of the high unemployment rate in Haiti, men often leave their families out of shame related to their inability to support them. We believe—by providing employment and discipleship—men will have the tools they need to better lead and serve their families. With weekly Bible studies, one-on-one mentoring, monthly service projects in the community, and employee training seminars, God is doing exciting things in the lives of our Haitian brothers and sisters.
When a house is built, 100 Haitian families benefit in some way.
.


Your Part in This Story

We invite you to learn more about Welcome Home Haiti and to see how–with support from people like you–we continue to reach families in Haiti with the love of Christ.

And as you learn, would you join us in praying for Welcome Home Haiti? Together, we can reach more men (like Weegtchen) or families (like the Louissants) with the love and support they need as they pursue God's best for their future.
New home. New hope. New Haiti.