On May 14, nine of Central Illinois' top chefs gathered at The Cannery in Eureka, IL for Chef's Table­–an exclusive tasting event hosted by and benefitting Lifesong for Orphans. The event raised over $195,000 to help orphans become sons and daughters.
305 special guests, 23 generous sponsors, 9 talented chefs, 4 amazing speakers, and a sprinkling of rain helped create a memorable evening that will benefit orphans and vulnerable children around the world for generations to come.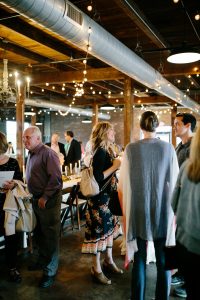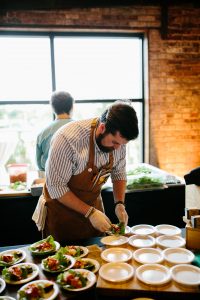 Friendly Competition
Over the course of the evening, participating chefs competed for guests' votes. The evening's winners include Stu Hummel of Epiphany Farms Hospitality Group (Most Original), Jacob Sartin of Destihl Restaurant & Brew Works (Best Dessert), and Kyle & Katrina Reinhard of Common Grounds Café & Pie Shop (Crowd Favorite and Top Chef).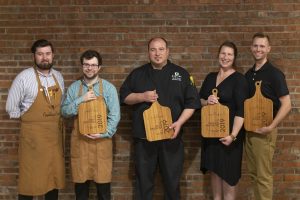 Additional participating chefs were Andrew Lynch of Harvest Supper Club, Erin Leman of Caleri's Café & Bakery, Justin Bottles of Baxter's American Grill, Susan Goechner of Ivy Lane Bakery, Susie Tod & Sarah Roberts of Sugar Mama Bakery, and Troy Tomlinson of Biaggi's Ristorante Italiano.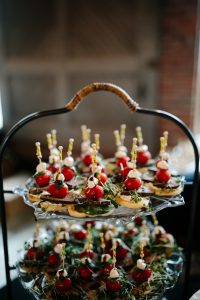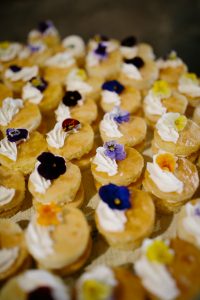 Along with local flavors came international speakers. Cole and Kristi Espenschied, Lifesong matching grant recipients, briefly shared their adoption journey. Orphan graduate Kolia Aksiuta from Ukraine and Pastor Maron Chomba from Zambia spoke about Lifesong for Orphans' ministry in their home countries and invited guests to participate in bringing joy and purpose to orphans by giving financially. Over $195,000 was raised for Lifesong to continue caring for children in need.
Special Thanks To…
the following sponsors. Because of their generosity, 100% of all gifts given at Chef's Table will go directly to helping children in need: Watershed Foods; Anywhere Computer Care; Element Building; Drake Family Dental; Fort Transfer; Roanoke Motor Co.; Akron Services; Cherrytree Kitchens; East Peoria Tire; Heinold-Banwart; Kafer Tiling & Excavating; Lighthouse Buick GMC; Mangold Ford; Anderson Ford of Clinton; Charlie Knapp Builders; Gridley Car Wash; Gridley Dental; Home Comfort Insulation; KSI Conveyors; Prather Plumbing and Heating; Restoring Touch; Rumbold & Kuhn; Stoller International; and The Cannery. Floral Designs of Morton and Spruce Rentals of Peoria donated table decorations, and Gobena Coffee donated coffee for the evening's guests.
Photographs by Danielle Stewart Photography.
---
Help even more orphans become sons & daughters.