World Down syndrome Day is this week.
How and why does a family decide to adopt a child with Down syndrome? Certainly, families make their decisions for different reasons, but here is one family's transparent journey to saying, "Yes!"
(Adoptive) Mom Laura writes—
---
I once had a dear friend tell me she listened to a podcast that made her think of me.
A few days later a second friend said she listened to a podcast that she thought I should listen to—and it turns out it was the same podcast. So I thought I should go ahead and give it a listen. The podcast was an interview with Heather Avis, an adoptive mama of 3—2 of which have Down syndrome.
To be honest, I was confused as to why 2 of my friends heard this and wanted me to listen.
Yes, it was about adoption, but the main focus was on adopting a child with Down syndrome (DS). That wasn't going to be my story. We had already filled out our medical special needs list, and without much thought or discussion had checked "no" next to accepting a child with DS.
At any rate, the podcast was very moving, and I remember saying to myself, "I am so thankful there are women like her that say 'yes' to that calling, because I would never be one of them."
In the days and weeks to follow, I couldn't stop thinking about the podcast. I couldn't unhear the things Heather had said. So I casually asked my husband if he would ever adopt a child with DS. Without hesitating for a second, he said, "Yes."
At this point I thought maybe God was starting to prepare our hearts for a way He would use us in the special needs community in the future, but I still never thought we would ever truly consider adopting a child with DS.
I put all these thoughts aside, and weeks went by without further conversations.
.
The question that changed everything
The adoption process was going smoothly, and our dossier was officially sent off to China. We were finally in the waiting phase.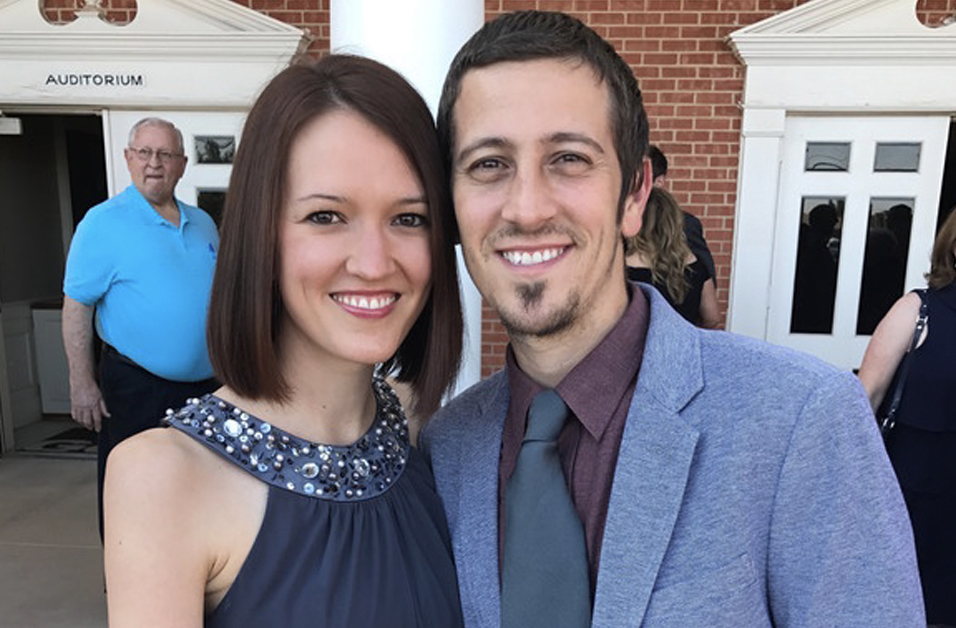 .
One night, we were out for dinner with some friends when my husband, Jason, turned to me and asked, "Would you consider changing our paperwork to say it's okay if Penelope has Down syndrome?"
I looked at my friend, laughed, and said, "WHOA, that is a serious question for Taco Tuesday!" I then started listing out my fears: Would it be okay if we're never empty nesters? Who is going to take care of her when we die? etc.
I left the restaurant feeling overwhelmed. I also suspected that God was starting to truly do something in our hearts.
The craziest part: I never shared with Jason all the thoughts I had about DS after listening to that podcast, so his question should have blindsided me, but it didn't … which also scared me.
.
The comfortable 'no'
Lots of thoughts consumed my head and heart with worry. This was not the plan.
I had wanted to adopt since I was a little girl, and this was not what I had pictured. One night at church while singing the words, "Spirit, lead me where my trust is without boarders, let me walk upon the waters wherever You would call me," I had to stop singing. Tears immediately began streaming down my face, because I didn't mean those words. I didn't want to be in a place where my trust was without boarders.
I had this overwhelming feeling that I was being called to step outside the boat.
My husband brought home the book, The Lucky Few by Heather Avis (who was interviewed in the podcast I had listened to all those weeks earlier). I started reading it, and had tears in my eyes through every page. Then I read these words—
"I wonder how many times we, His children, choose a comfortable 'no' over a terrifying 'yes'—the kind of 'yes' that leads us to the only place we should ever long to be: in the arms of Jesus."
..
The JOY-FILLED 'YES!'
For months, God convicted me that my desire was to just live a life that is comfortable. This is what I want, but I also have a strong fear that when I stand before God someday I'll realize I missed it. I don't want to look back and truly understand how short life was and realize God had so much more for me, but I chose comfort instead of being used by Him.
In the days that followed, Jason and I met and talked with several families, and with every conversation we were filled with confirmation upon confirmation.
I began to feel a peace that passed my understanding, and my fears turned into crazy excitement. I didn't want to just step out of my comfortable boat, I wanted to jump! It was by God's grace that my terrified 'no' was turning into a JOY-FILLED 'YES!'
Meeting Penelope
In August 2017, Jason and I added little Penelope to our family.
She stepped out from behind a curtain walking hand in hand with two of her nannies, and we dropped to our knees and watched her walk to us, and oh the joy! I wish there words! She was so brave, and so beautiful, and we just love her so much.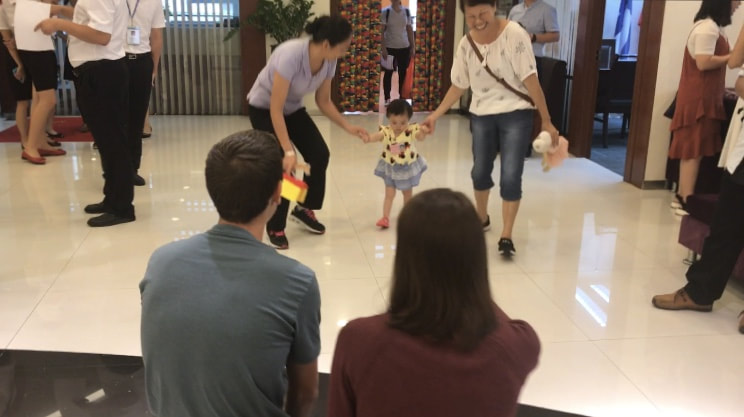 It was so humbling to see God's redemption unfolding right in front of us.
I was SO scared, and I felt like God was asking me to surrender to a life of uncertainty that I didn't want. Well, now she's here and every day I think to myself, "What did I do to deserve the unbelievable gift of being her mommy?"
She's truly a gift from God that we can't believe is ours.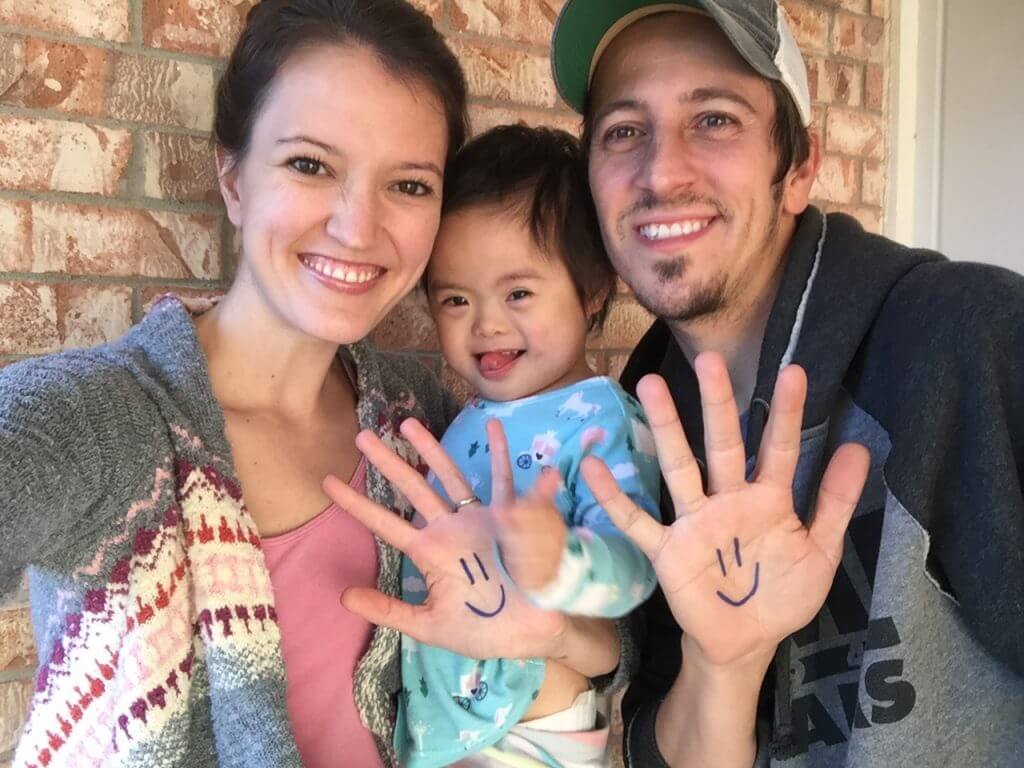 Jason and Laura were Lifesong matching grant recipients, and we were honored to follow their journey and support them along the way. You can keep up with them and read more from Laura on her blog, Adding An Allen.
---
ARE ADOPTION FINANCES STANDING IN YOUR WAY?
We've helped over 9,000 children just like Penelope come home through matching grants, interest-free loans, and fundraising tools.