Many of the families we come alongside are experiencing some form of waiting.
Whether that be for funds, placement, or countless other things. The following testimony is from a fundraising family. And miraculously, their mySTORY page raised nearly $45,000 in less than 2 months ($30,000 of which was raised just one week after being matched with their son)! In their own words— 

---
Our family recently shared that we are expecting baby #3… through adoption!
We have felt nothing but support from our friends, family, and creative community. For that, we just want to shout THANK YOU! With that support came some natural curiosity–why adoption? Clearly we have been able to grow our family biologically, so what is our motivation to adopt?
Why adopt?
Our heart for adoption comes from many reasons. The more we walk through this process, the more excited and assured we are that this is our plan A for our next baby! So while I feel like I could talk your ear off about all the reasons, I'll just share with you the main motivations. The ones that make our hearts flutter.
We know that as ready and excited as we are to welcome home our son (yes, we can request a boy!), somewhere there is a girl who is either walking or about to walk through one of the most heart-wrenching seasons of her life. She, our boy's first mama, is our why.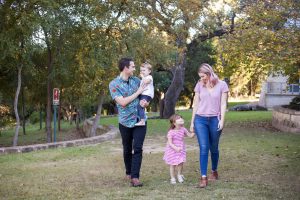 Why domestic adoption?
Since we first started dating, Dylan and I have talked often about our shared heart for those who find themselves in unexpected and crisis pregnancies. The Lord has given each of us a passion for these women and the babies they carry. So it just felt natural to pursue a domestic infant adoption. Yes, there is a need for loving foster homes for children already in the system. Yes, there are orphans overseas who are waiting for their forever family. But there is also an absolute need for families to step up for expectant mothers making an adoption plan out of their deep love for their baby.
I was reassured of this by the agencies and consultants we spoke with. They confirmed that there is a great need for more adoptive families, especially those who are open to babies who are statistically harder to place. Due to our openness to whatever child the Lord has for us paired with our desire for an open adoption, we knew God was calling us to adopt a newborn right here in the US.
And, at the end of the day, if we as believers want to fight for the lives of babies, then we need to step up and say "we will be your option!"
As we walk this road, even in these early stages, we continue to be humbled by this opportunity. We pray daily for the courageous mama who will eventually choose us to raise her precious baby. Dylan and I truly believe that every life is precious and worth living. What an honor it is for us to be her option for life!
Gospel Glimpses
The best bonus of this journey so far has been the tiniest sneak peek at how the Lord views us as adopted children. While it's an imperfect example, it is so sweet to think of how Jesus pursued me and fought for me before I even knew he was coming, just like we are for our son.
Right now, our boy has no idea how we are praying and fighting for him through what seems like an impossible amount of money to be raised–a huge cost.
And honestly, it would be so much easier to just say, "Nah, we're good." But because of our deep and fierce love for him (and his mama), we are willing to pay the price to bring him home (granted, the price Jesus paid was his life, not 45k… I said it was an imperfect example). We already love them and are fighting on their behalf, they just don't know it yet.
Ultimately, adoption is a picture of the gospel! And it is a beautiful redemption of sin. We are on this journey with equal parts excitement, humility, and trust.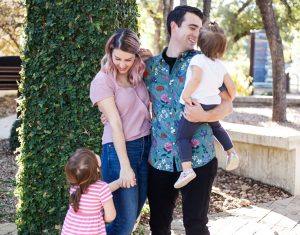 Dylan & Jordan, we are so thankful for the work God was doing in your adoption–even before it happened! We are thrilled to hear that your son is home. Our prayers our with your now family of 5.
---
SEEKING TO FUND AN ADOPTION?
Crowdfunding is a useful tool to share your story and make it easy for friends and family to give. But many sites charge an additional 5-7% in administration fees. With mySTORY, Lifesong's crowdfunding platform, only credit card fees apply!