Your giving matters.
Generous givers like you support children through global orphan care ministries, Christian adoption funding, and foster care initiatives. By God's grace, here are some of the things we accomplished together in 2018:
Global Orphan Care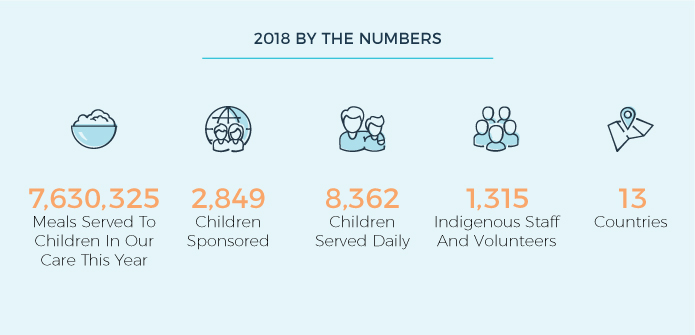 God continues to use your gifts and prayer to reach children in need around the world. Two of the many highlights this year include—
1. Students continue to excel in Ethiopia.
Many of our students received the highest marks on the national exams.
100% of our 8th grade students passed for the fourth year in a row.
Three of our students were the top three in the state.
2. Our vocational school is officially approved in Zambia.
Students who cannot attend college will now be able to pursue post-secondary education to learn meaningful skills to provide for their families.
Though we have already begun training students, the school will officially launch in January 2019.
The 3 primary areas of focus for the 2-year certificate will include auto mechanics, agriculture, and food production. At a lower certification level, we'll offer electrical, block laying/concrete, and carpentry.
Adoption Financial Assistance
.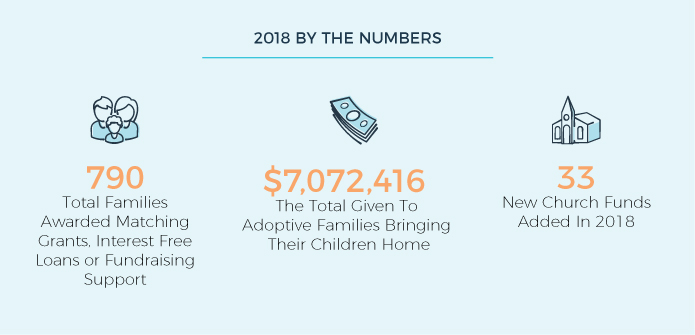 .
Every child deserves the love of a family, and this has been an exciting year to see many more Christian families take a step of faith and pursue the adoption of waiting children. By God's grace, 7,500 orphans have now become sons and daughters with your help via adoption financial assistance.
Meet one of those families—
The Held Family Story
Jason and Rebecca discussed adoption for several years before adopting a son from China. Like many families when they started the adoption process, they knew they would need additional financial support. Their church partnered with Lifesong to start an adoption fund and award their family with a matching grant. Watch their story.
.


An Exceptional Year

These stories—and hundreds like them—would not be possible without your help. Yet, with your support and by the grace of God, this has been a great year!





.
As 2018 comes to a close, would you give so that together in 2019, we can reach more children with the love of Christ?

Right now, generous givers are matching all gifts up to $1,000,000 by December 31. Which means you can reach twice as many children. As always, our administrative costs are covered, so you can be confident that 100% of your received gift will directly help children in need.

Thank you for joining where God is working.
---
Help orphans become sons & daughters.