When God wants something to happen, He makes it happen. So it should come as no surprise that He worked in extraordinary ways to bring Ezra home to his family. His mom recalled–

Looking back at our adoption journey, there have been so many God-things.
One of the biggest is that we started out with $200, and over the course of 11 months, God brought in $38,0000—most of that just from yard sales! It's still astounding to us.
The only way to explain it is God. Only He can do such a thing. When you step out in faith, He will provide!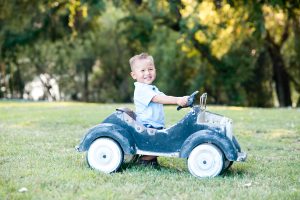 Just in Time
Everyone at Lifesong was so kind and helpful. One morning, we had fees due but didn't have the money to pay them. Were we not to make that payment, our adoption would have been placed on hold. A sweet woman called to ask some follow up questions, and I shared our situation with her. She quickly ran and asked if we could be approved for an adoption loan. Within a few hours, someone was calling to offer us an interest-free loan. We felt so blessed. I am forever grateful!
We are so thankful God included us in your adoption journey! Your story is a beautiful testimony of His goodness and faithfulness. We can't wait to see how else your sweet family will be used for His glory!
---
SEEKING ADOPTION ASSISTANCE?