Orphan Sunday is coming—the day Christians around the globe will stand together for the orphan—and since you have a heart for fatherless and vulnerable children, you are invited and encouraged to get involved. Take a look.
November 11, 2018: One day. One voice. One purpose.
Orphan Sunday is an exciting opportunity to stand in solidarity with Christian brothers and sisters around the world on behalf of the orphan. In 2009, Orphan Sunday was observed in 2 countries, and in 2017 it was celebrated in 90! This year, it's expected to be even bigger.
What can you contribute?
While caring for orphans should always be a priority, Orphan Sunday provides churches and individuals with a unique opportunity to shine a spotlight on God's call to care for the fatherless. It's also a powerful reminder that orphan care is larger than any one organization, person, or project.
One day. One voice. One purpose.
November 11 will be here before we know it, so now is the time to consider what God may have each of us do on this day. To help you as you plan, download and use any of these free resources to build your own event–
15 DAYS OF PRAYER FOR ORPHANS
We encourage you to use and share this prayer guide in the 15 days leading up to Orphan Sunday. In this guide, you will learn more about orphans, as well as kids in foster care. Additionally, you'll discover practical ways to support adoptive families and those seeking to care for the children closest to God's heart.
.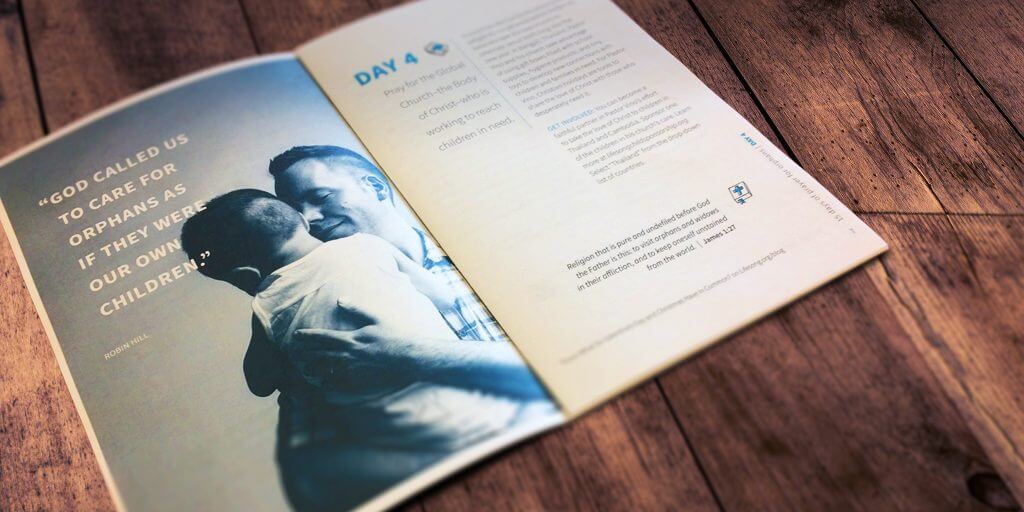 BULLETIN INSERTS
These bulletin inserts provide tangible ways for you and your church family to get involved on and beyond Orphan Sunday. You can choose one (or both!) ready-to-print inserts highlighting adoption funding and child sponsorship. The back of each insert lists practical steps to get involved.
Download. Print. Insert. Done. 
Imagine what God could do through your contribution on Orphan Sunday—no matter how large or small—to change lives.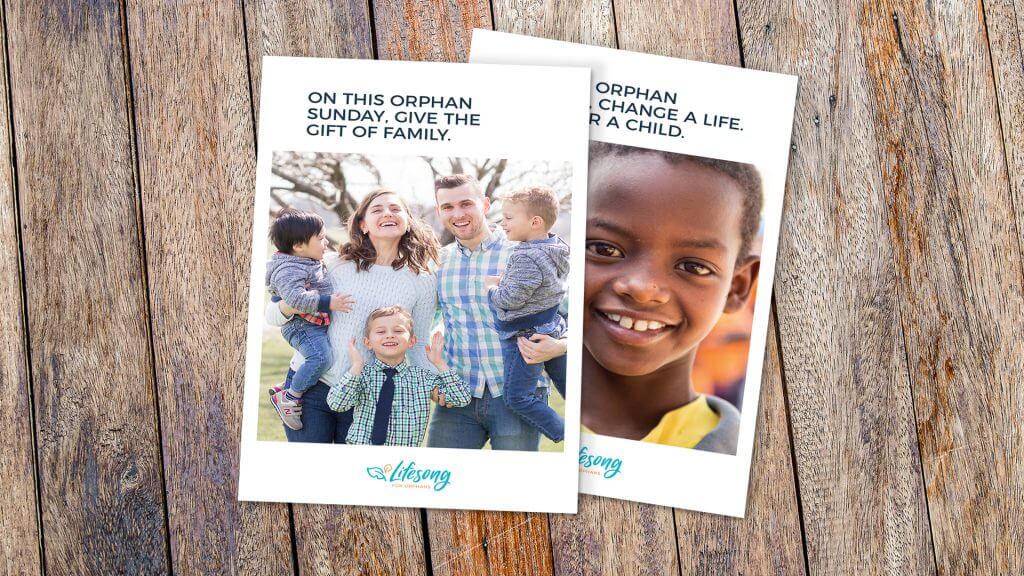 As always, we are pleased to recommend Christian Alliance for Orphans' resources for Orphan Sunday as well.
Bottom line: November 11th is coming, and we hope you will join us in standing for the fatherless. Your voice is needed.
Join the movement.
Save
Save
Save
Save
Save
Save
Save
Save
Save
Save
Save
Save
Save