November is National Adoption Month!
Each year, National Adoption Month (also called NAM) provides us with a unique opportunity to consider again the needs of our country's waiting children and families. With thousands of children here and around the world waiting to become sons and daughters, and with families at various stages of the adoption process, this is a good month to encourage everybody involved.
Here are 3 ways you can make this month a powerful one—
.
1. Start a conversation.
If you were adopted, if you have adopted, or if you made an adoption plan for your child—this is a great month to lend your voice to the conversation. If you choose to speak out on social media, use hashtags such as #NAM2018 or #nationaladoptionmonth to join the public discussion. Also, start conversations with friends or family who may be considering adopting. You never know the power a single conversation could have in the life of a waiting child.
We'd love to hear your story on any of our Facebook posts in November!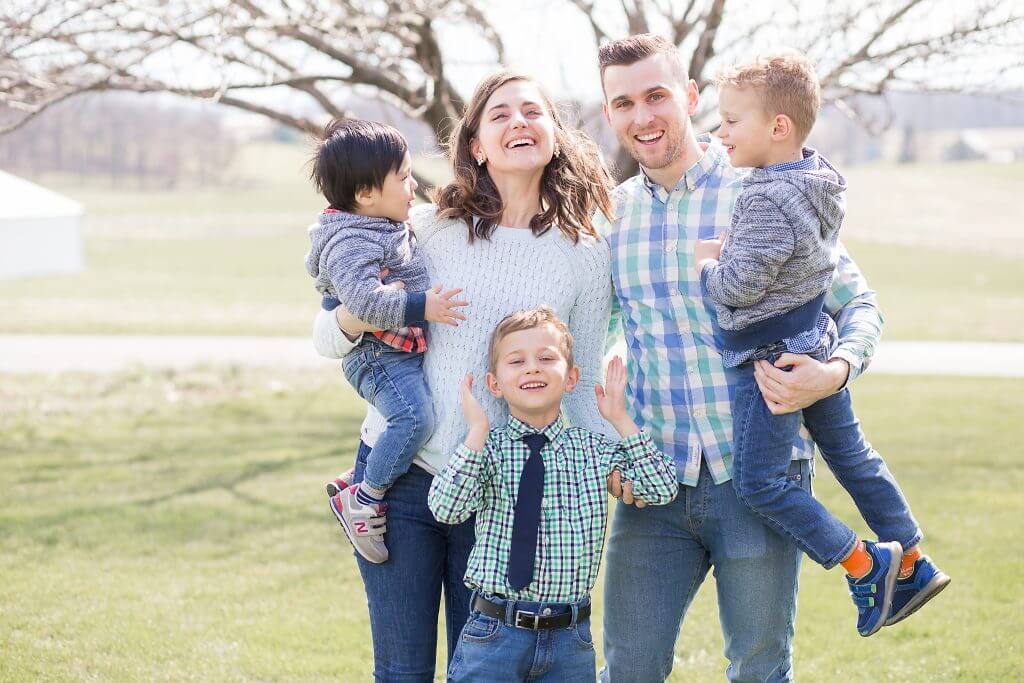 Tim and Tiffany brought Theo home from South Korea earlier this year with the help of a matching grant.
.
2. Take the next step.
If you've considered adopting a child, take the next step and call an agency for information. Or if you've felt the "tug to adopt," finally have the discussion with your spouse. If you know of a family who is in process, reach out and ask what you can do in November to help. You don't have to make major decisions or find every answer this month—just move the needle. What step might God want you to take next?
Start here if you want more information.
3. Help more families adopt.
Did you know that 38% of practicing Christians have seriously considered adoption, but only 5% have actually adopted? One major hurdle is adoption funding. The costs associated with adoption can be overwhelming. If you aren't currently saving for an adoption, would you give a gift this month to help someone else bring a child home?
Money should never be the reason a child doesn't have a family.
Throughout November, we'll be celebrating adoption and families who have recently brought their children home. Follow along on Facebook, Instagram, and Twitter to read stories of God's faithfulness. And remember, YOU are part of these stories when you support the work of Lifesong by giving, praying, or sharing. So thank you.
Every child deserves the love of a family.