Today, nearly 1,300 orphaned and vulnerable children are sponsored through Lifesong every month by people just like you. As a result, each of these sponsored children receives food, education, and Gospel-centered care.
Dyness is one of these children. Here is her story.
MEET DYNESS
19-year-old Dyness has always been the life of the party. Fun to be around, she knows how to make people smile and have a good time. But life hasn't always been easy for Dyness–far from it.
With money tight and her mom focused on putting food on the table, Dyness dropped out of school in third grade. By the time she came to Lifesong Christian School in 2012–wanting to enroll in sixth grade–she was badly behind in her studies.
She desperately wanted to advance in her education, yet she struggled with the school rules–something completely new to her–and she eventually left school.
When Everything Changed
After accepting Christ as her Savior, Dyness began praying daily that God would give her a love for other people and help her meet the expectations at school. And God answered. He began to work in Dyness's heart. So much so that when Dyness returned to school and boarding, she became known as a role model for her fellow students.
The light and love of Christ continue to shine through her in unmistakable ways.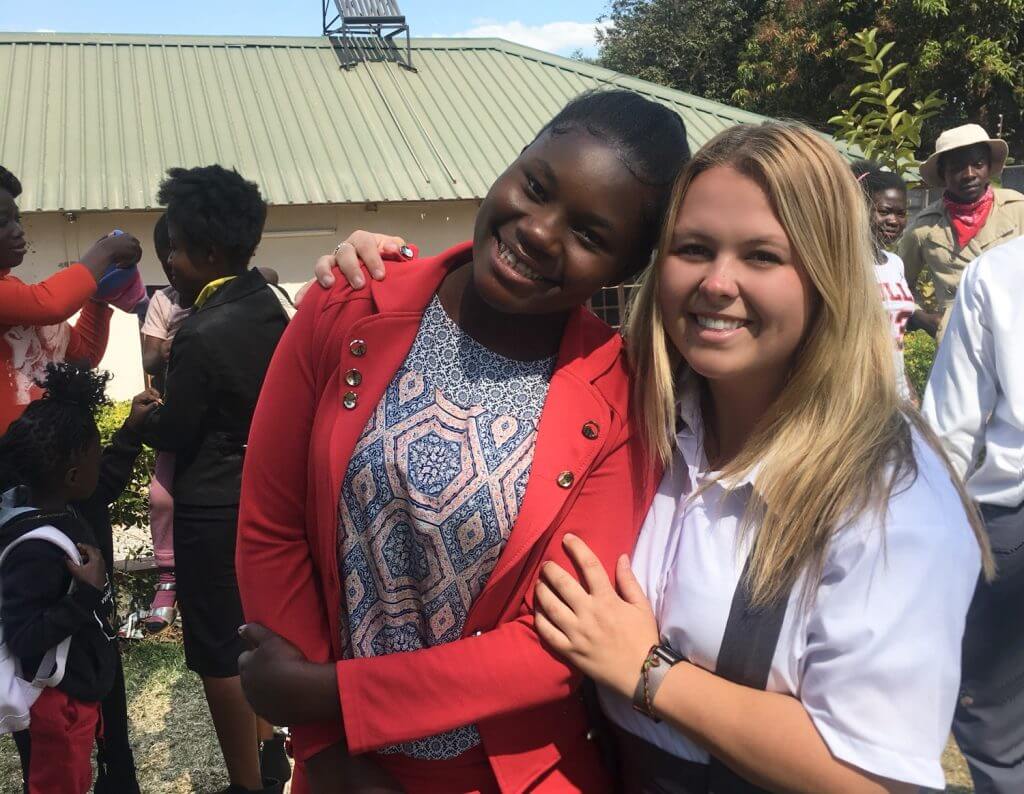 Dyness with her sponsor
Sponsorship and Dyness
Like many young girls, Dyness's education–and therefore her future–were threatened when she left school. In fact, 4 in 10 girls in Zambia do not even attend high school, let alone graduate. Many girls marry before they reach age 18 or rely on prostitution in order to survive.
So when someone stepped forward to sponsor Dyness, everything changed. She can now focus on her studies and what God has for her future. Her dream?–to start a business someday that would enable her to open an orphanage and help children the way Lifesong–and people like you–have helped her. Dyness is a joy to everyone around her. And her future is brighter than ever.
In her words–
God has worked in a tremendous way … just like a miracle.
Sponsor a child … change a life.
Save
Save
Save
Save
Save
Save
Save
Save
Save
Save
Save
Save
Save