We believe money should never be the reason a child doesn't have a family.
Adoption expenses are often one of the most significant barriers for families. At Lifesong, we have the privilege of seeing God work miracles in the lives of adoptive families every day. Zachariah and Erica recently brought their daughter Arabella home in May of this year. God lead them to adopt, despite feeling financially unprepared. But as we have seen countless times, when God leads He also provides a way to bring a child home.
Read Zachariah's testimony of their adoption journey:
---
We have always had a desire to make a difference in the lives of children across the globe that truly have the greatest need.
When we first felt the nudge from God to adopt a child from a challenging life situation we were unsure. You see, it wasn't that our hearts were not ready. Honestly–it was our finances. We both worked full-time jobs and our primary concern over the years had been knocking down our student loan debt. Erica and I met on the college track team, graduated, and then married in the summer of 2012.
We were fairly fresh out of college and still owed a large amount of money. Would we dare fling this adoption door wide open and add an additional chunk-of-change to our young relationship? Nonetheless, we felt God speak to us that he would make this possible. Our hearts felt an indescribable peace as we inched forward into the new world of adoption.
Not far into the process we quickly discovered God was leading us to adopt internationally. Our hearts were pointed to children with the most need and after much research, India landed at the top of our list. There are over 20 million orphans in India, which is relatively close to the entire population of Florida! Our hearts melted as we embarked on this mission to help one of those 20 million without a mom or dad.
Our steps were led by God in pure faith as we had no idea the extent of international adoptions. We had climbed the paperwork mountains, as many had summited before us and spent most of our free time in various fundraising events to help offset the costs that were necessary along our journey. This is when we found Lifesong and applied for a grant.
Then it happened.
We were matched with an eight-month-old little girl and couldn't believe the photo our agency had emailed us. She was wearing camouflage shorts and was holding her index finger in the air as if almost saying "I'm number one!" Of course, we knew she was "the one", but her unknowing gesture of enthusiasm made us smile.
The next year was one of the most challenging, as every few months we received updated photos of our future daughter growing up on the other side of the world without us. Impatience began to settle in, especially around her first birthday and Christmas time, but we also knew God had His perfect timing for us to meet. To help pass the time, we began piecing Arabella's room together and purging our house of any unnecessary items we could sell and put towards the adoption.
Upon receiving the confirmation call that it was now time to pick up our daughter in India, we were overjoyed! Thanks to the preparedness of my wife, we were 99% ready for that "grab-and-go" moment to travel, so those final days before our life-altering trip were unbelievably peaceful.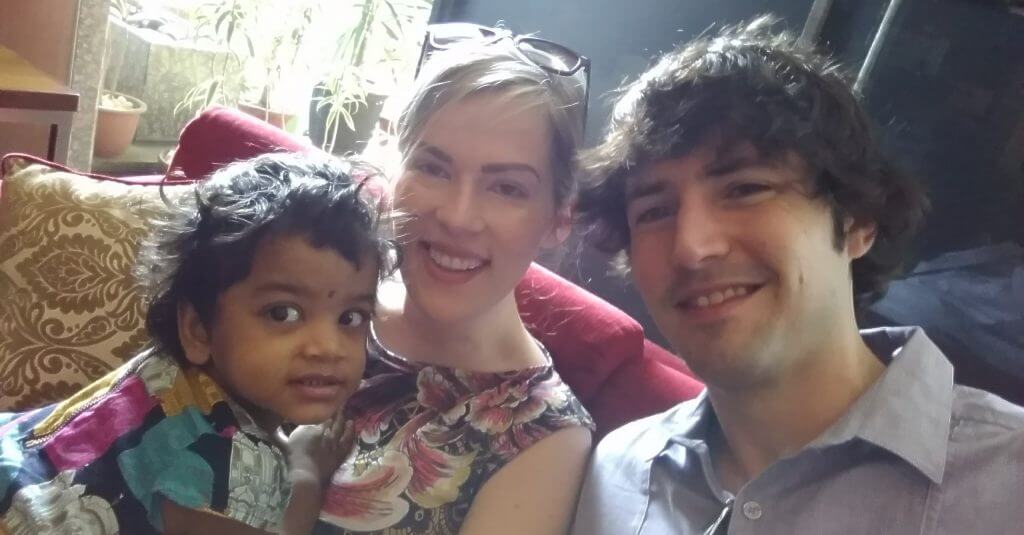 We will never forget the moment our eyes met at the orphanage. All the waiting, hours of fundraising, landslides of paperwork, had come down to this precious pause in time. Our hearts resounded "worth the wait" with every beat and continue to do so with each passing day with our new little one.
Arabella was 19 months when we first made it back home.
Lifesong and all the amazing people who support Lifesong helped make us the proudest parents ever and helped a little girl with special needs find a safe place to call home. Lifesong made it financially possible for us to move forward with our adoption. Thank you for your passion to love and take care of the orphans of this world! One less orphan! Thank you!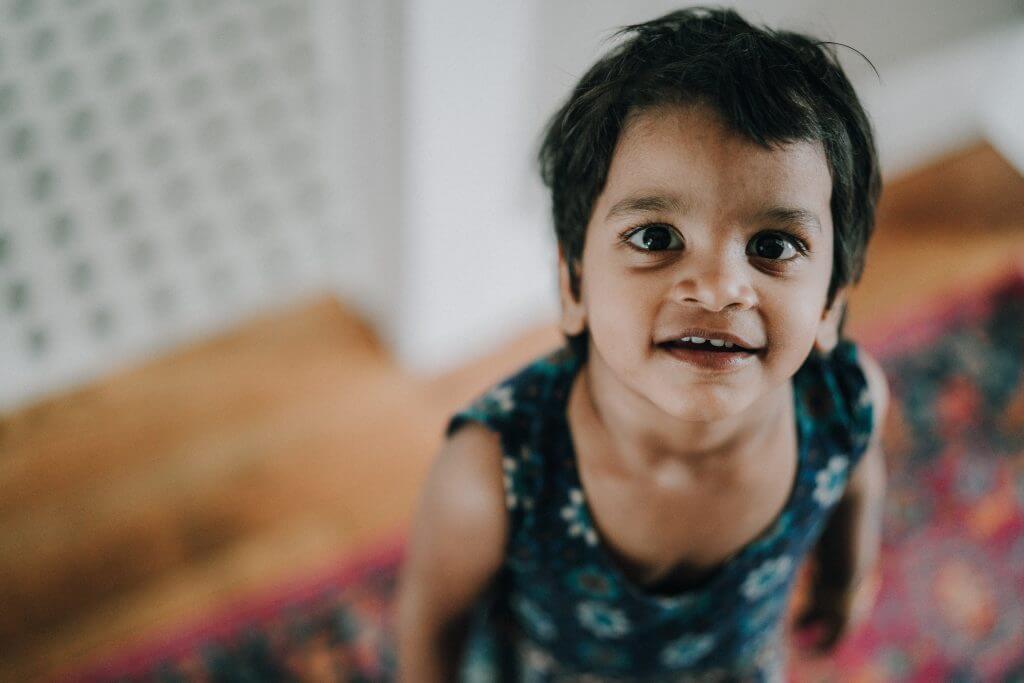 ---
Are you considering adoption?
Sign up for our free 10-step adoption guide.
Do you want to help more Christian families adopt?
Give a tax-deductible gift to provide additional matching grants like the one that supported Zachariah & Erica.