Earlier this year we refreshed our logo. Today, we are excited to show you our all-new website, designed with YOU in mind.
Our goal, quite simply, is that this website refresh will better connect you with the people we serve, as well as give you the tools you need to join the effort of reaching orphans and vulnerable children around the world.
As always, 100% of your donations continue to help children in need. This new design is paid for by TMG Foundation and other key partners who fund administrative costs so your gifts go where they are intended.
This new website has been a long time in the making, and we are excited to share it with you. That said, we do not want any of this to distract from the significant work God is doing through your prayer and support. Our mission remains the same–bringing joy & purpose to orphans.

Let's do a giveaway!

To celebrate the launch of the new website, we're giving away a Lifesong prize bundle–including a shirt, mug, and bag of delicious, ethically-sourced coffee from Gobena.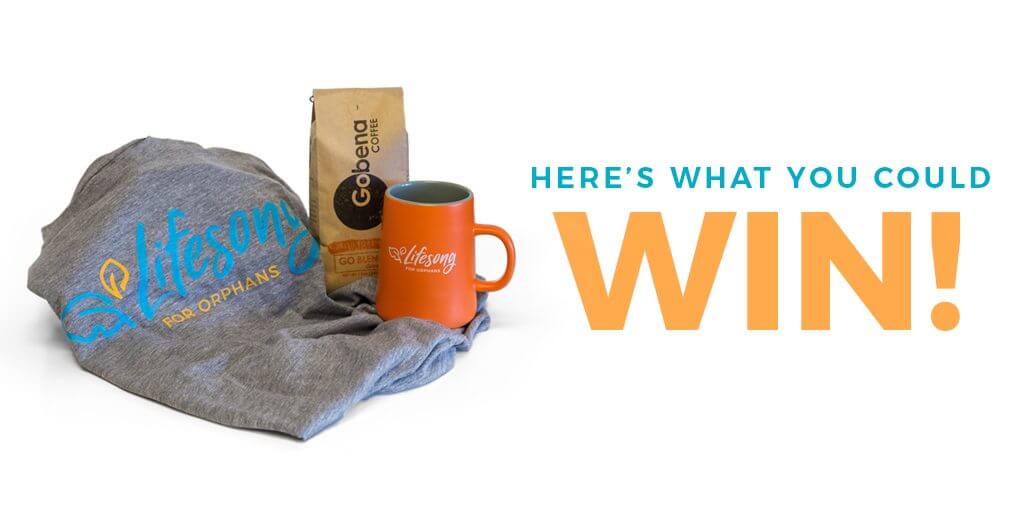 TO ENTER: Simply enter your name and e-mail address in the blog sign-up form below, then watch your e-mail to see if you win! A winner will be announced 1 week from today, Friday, July 13, at 1:00 PM.
Sorry, you missed the window to be entered to win. But great news…you can still sign-up and receive great stories, ideas and future opportunities for giveaways with the form below.
Every child needs to know God loves them.
Join the mission to reach orphans and vulnerable children in 2018.